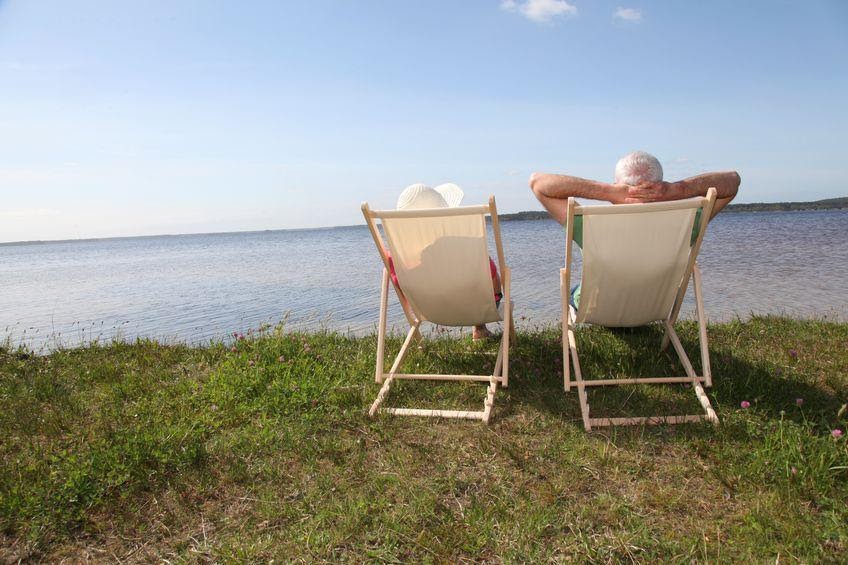 Senior-Safe Summer Activities to Enjoy
After spending our 2020 summer indoors, many of us can't wait to get outside and enjoy the summer. If you're looking for senior-friendly activities the whole family will enjoy, consider these options!
Picnics
Turn your next mealtime into a festive occasion with an outdoor picnic. You can dine alone or invite your family and friends to join you in a nearby park. If you can't travel or are not comfortable in public spaces, you can set up your picnic in your yard or communal area in your building.
As for food, you can keep it simple with fresh fruits and sandwiches or try a cookout-style spread with grilled burgers and pasta salads. If you don't enjoy cooking, you can always order your favorite takeout to enjoy outside.
Berry Picking
If you're a fan of summer berries, visit your local berry farm and pick a batch of fresh berries. Not only is it a great way to get ahold of fresh summer fruits, but it's also a fun way to get some mild exercise. Plus, it's something your whole family can enjoy. Once you've finished picking berries, keep the fun going by making homemade jelly or jam. Some great berry picking options near Aiken include Herb n Berries U-Pick Blueberry Farm and Gurosik's Berry Plantation.
Gardening
Gardening is a great solo pastime, and you don't even have to leave your yard! If you don't have ample space with grass or soil, you can start a patio garden. With a patio, you grow your plants in pots instead of directly in the ground. Patio gardens are an excellent option for those living in apartments or facilities without private outdoor space. Once you've found a place for your garden, you'll want to decide what to plant. You can do a vegetable or fruit garden so you'll always have fresh produce. Or you can try a flower garden for visually appealing scenery.
Cycling
If you want something physical to do this summer, consider cycling. Cycling is a great physical activity for seniors because it doesn't stress the body the way running can. It's a low-impact sport that helps to improve your cardio and maintain a healthy weight. If you've never cycled before or you're new to physical activity in general, talk to your doctor before getting started. They'll advise you on the best and safest ways to begin building a cycling routine.
Art Festivals
If you like art and shopping, then check out an art festival this summer. Art festivals are a great way to connect with the local art community, visual artists and craftspersons, and musicians. You can also usually find some great local food vendors at art festivals. Plus, you never know what kind of fantastic artwork might catch your eye! Check out this link to find the best art shows in South Carolina.
If your or an aging loved one wants to spend more time outdoors this summer, Visiting Angels Aiken, SC could help. Our compassionate caregivers love spending time with seniors and helping them stay safe while enjoying outdoor activities. Our caregivers also provide light housekeeping, meal preparations, medication reminders, personal grooming, transportation, and more. Our Aiken office serves those in Aiken, North Augusta, Graniteville, Warrenville, Beech Island, and the surrounding communities. If you'd like to learn more about our services or schedule a free consultation, you can complete this online form or call us at 803.335.3360.