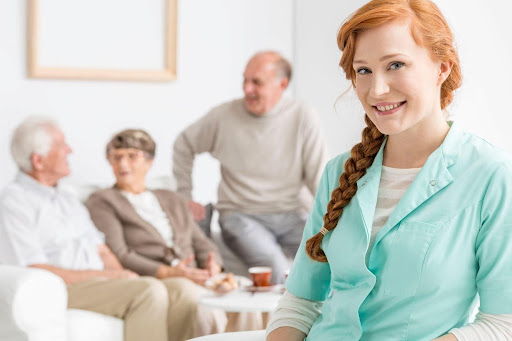 Tips for Family Caregivers
According to the AARP, one in five adults in America provides unpaid care to an aging adult, and more than 24 percent are caring for more than one person. These statistics have increased in the last five years as the baby boomer generation ages, putting more adults into family caregivers.
November is National Family Caregiver Month. If you are new to caregiving, have been caregiving for a while, or anticipate you'll need to provide care to someone in the future, consider these tips to help you navigate the life of a family caregiver.
Establish a Support System
Caregiving is a lot of work, especially as a family caregiver. Some days will feel challenging, so it's important to have a support system to reach out to for help. Reach out to other relatives to establish if other family members can assist with the caregiving duties. If you don't have a nearby family that can help, consider hiring an at-home caregiver from a trusted agency like Visiting Angels Aiken, South Carolina.
It's also essential to have a personal support system outside of a support system for helping you care for a loved one. Surround yourself with friends and family who can cheer you up after a bad day or help you destress after a long week. Having people in your life who you can talk to can significantly improve your mental and emotional well-being as a caregiver.
Practice Empathy and Compassionate
Everyone's experience of aging is different, but many people feel uncertainty and fear around aging. Our bodies change with age leading to new challenges and ailments that change how we live our lives. When caring for a loved one, practice empathy and compassion and try to understand what they're going through. If they're pushing back on a doctor's appointment or refuse medical treatment, chances are they're uncomfortable and scared and could use guidance and support.
Include Your Loved One
When you're caring for an older adult, it's easy to fall into a parent-child relationship. As the caregiver, you might feel like you know what's best and make decisions without consulting your loved one. While there may be times when you need to make executive decisions, remember your loved one is an adult and still has worthy opinions and feelings.
Before making any big decisions about your loved one's life, talk to them. Ask about their feelings and preferences. If they have a strong opinion about something, consider their concerns and make decisions together. By including your loved ones in the decision-making processes, you're showing them you respect them and they matter.
Have Fun
Caring for a loved one shouldn't feel like work all the time. Sometimes caregiving is about spending time with an aging relative, and spending time with people you love should be fun. If you're feeling stressed or overwhelmed with your caregiving duties, take your loved one to do something fun. You can take them to a movie, go for a walk at a nearby park, go shopping, have a nice meal at your favorite restaurant, read together, or spend the afternoon doing crafts.
Also, make an effort to live in the moment when you're with your loved one. Talk and engage with them. Ask them questions about their life and learn about what they loved. As a caregiver, you get the unique opportunity to reconnect with your loved ones, and you may be excited by what you learn from them.
How Visiting Angels Can Help
If you're a family caregiver, it's essential to know you don't have to care for your loved one alone. At Visiting Angels Aiken, we understand you want the best for your loved one, and we work alongside families to ensure clients are receiving the best possible care that allows them to age in place comfortably and safely.
If you're feeling overwhelmed or need a break to relax and regroup, our respite care provides temporary services to your loved one while you're away. We can assist with various nonmedical tasks such as light housekeeping, meal preparations, personal grooming, medication reminders, transportation, and more. We offer part-time, full-time, and overnight care services if you need more than a temporary break and want long-term help caring for a family member.
Our Aiken office serves those in Aiken, North August, Graniteville, Warrenville, Beech Island, and the surrounding areas. If you'd like to learn more about our services, you can complete this online form or call us at 803.335.3660.