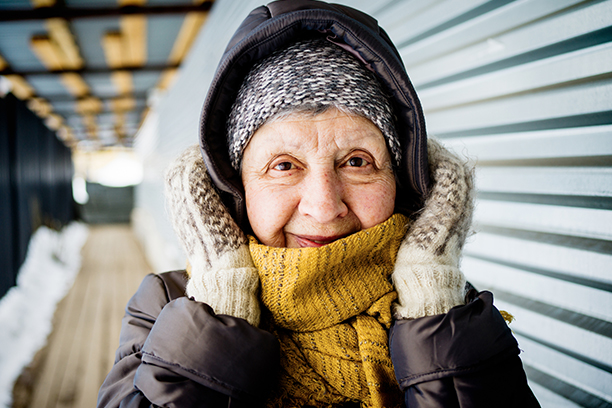 Home Care in Orrville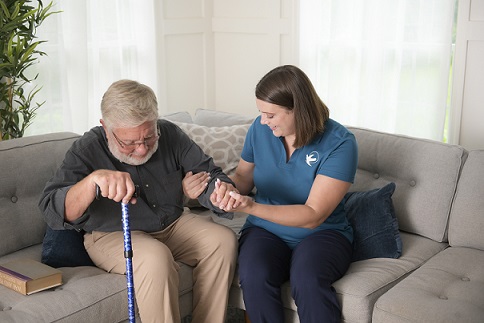 The holidays are a good time to determine whether your aging loved one in Orrville is in need of home care. There are a few telltale signs that they may be in need of some extra assistance.
Mess and clutter. Is your loved one's house or yard unusually messy or cluttered? Do things look neglected and built up? This is usually a sign they are having difficulty keeping up with things.
Disheveled appearance. Aside from the house, does their appearance seem disheveled, hair unwashed, uncombed, or worse, maybe they are not smelling so great? Fear of falling in the tub or shower often keeps seniors from properly bathing.
Medication missing or expired. Do you notice their medications are missing or expired? Or maybe they're too full? As we age, we tend to be prescribed a lot more medicine, and it can become quite confusing to keep track of without proper organization. This task can seem overwhelming to seniors, especially those dealing with memory issues.
Social isolation. This is one of the most common problems for seniors. Loneliness can be the result of depression, or it can lead to depression. Either way, it's a real problem and needs to be addressed.
About Our Home Care in Orville
At Visiting Angels® Akron, we specialize in providing personalized in-home care to Orville-area seniors. Our goal is to enable them to remain living in their homes—safely and comfortably—for many years to come.
Our other priority is you, the primary family caretaker. Caretaking can be exhausting. Having help from our compassionate, professional caregivers can free you up to take care of your other responsibilities or just to get some much-needed rest! Caregiver burnout is real, and the consequences affect everyone. Taking care of yourself—including getting help—is the best thing you can do for yourself and your loved one.
Our compassionate, professional caregivers can assist you with a large variety of tasks in Orville, related to all types of care, including specialty services, such as:
Companion Care
Personal Care
Palliative Care
Ready Set Go Home
Social Care
Dementia Care
Alzheimer's Care Services
End of Life Care
Safe & Steady Fall Prevention Program
Respite Care
Long Distance Care
Our Home Care Service Area
We gratefully and respectfully serve clients throughout:
Orrville
Canal Fulton
Clinton
North Lawrence
Barberton
Copley
Coventry Township
Cuyahoga Falls
Kent
New Franklin
Norton
And the surrounding areas
To schedule a free, in-home consultation for our home care in Orrville, or for more information about how we can help your loved one continue living at home safely for years to come, please call Visiting Angels Akron today!
Serving Akron, Orrville, Rittman, N. Lawrence, Marshallville, Dalton, Canal Fulton, Apple Creek and other Summit County Communities
Visiting Angels
AKRON, OH
22 Northwest Ave
Tallmadge, OH 44278
Phone: 330-733-1532
Fax: 330-475-1373