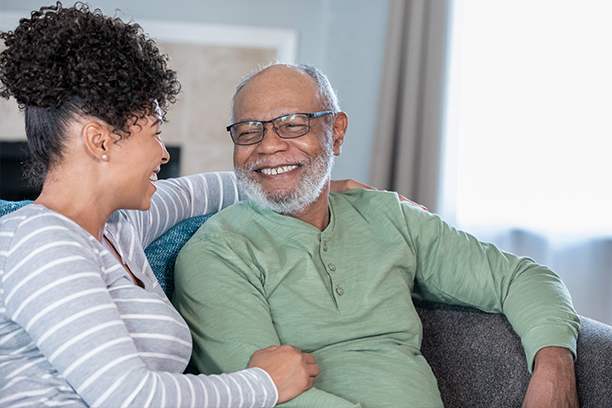 Senior Care in Oakland, CA
Finding quality care can be quite difficult, especially locally around Oakland, CA. Bringing a stranger into your home can, at first, be strange. You need a caregiver who's friendly, skilled, and compassionate about your loved one's health and wellness needs. At Visiting Angels, we completely understand your concerns and we're here to help and bring you peace of mind.
Professional Senior Care in Oakland, CA
Oakland is a city with urban sophistication as well as interesting wildlife and eye-catching parks. With the help of a Visiting Angels caregiver, your loved one can enjoy all of what Oakland has to offer.
Instead of adhering to strict service limitations, Visiting Angels understands the importance of personalized care. Some of the services that we provide include mobility assistance, meal preparation and planning, errand running, appointment making, and friendly companionship.
Our Care Plans Meet Your Needs in Oakland, CA
From 24-hour care to hourly care, we can find a caregiver that'll help you on your schedule. This includes holidays, weekends, and night as well. Our care plans can also grow with you. If your schedule changes, we can easily change our schedules as well in order to adhere to your needs. We strive to work together with our clients in order to create a care plan that works long-term.
Supporting Active, Senior Living
All of our caregivers promote active lifestyles with our seniors in Oakland, CA. We encourage our seniors to stay connected within the Oakland community and enjoy the resources available. The Old Oakland Farmer's Market, for example, is a wonderful place to take a brisk walk and enjoy the sights of the city. Our caregivers often take their clients over to the Farmer's Market for a walk. From grocery shopping to taking a walk around the block, Visiting Angels prioritizes living a healthy lifestyle.
Are you interested in helping your loved one improve their quality of life in Oakland, CA? Contact our offices today to learn more.
Serving Alameda, Oakland, Piedmont, Berkeley and Surrounding Communities
Visiting Angels
ALAMEDA, CA
2447 Santa Clara Ave #300B
Alameda, CA 94501
Phone: 510-284-5768
Fax: 510-269-2651