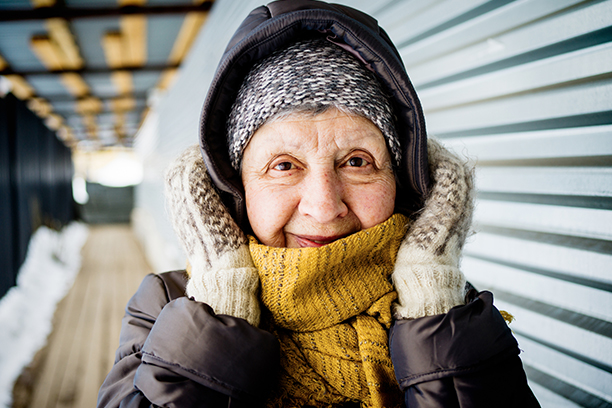 Senior Home Care Assistance in Piedmont, CA
Visiting Angels Senior Home Care Assistance can help your loved one feel comfortable in their home while receiving care in Piedmont, CA
Do you think that your loved one could utilize senior home care assistance in Piedmont, CA? When your elderly loved one begins experiencing issues with mobility, Alzheimer's, dementia or a range of other maladies, it may be difficult to determine that path that you should take regarding their care. You may even start to wonder if they're safe in their own home, and who you could trust to provide care where they are most comfortable. What if your loved one could get the attention and individualized care that they need within the comfort of their own home?
Visiting Angels of Alameda provides the most comprehensive care services in the area. We can ensure that your loved one is safe at home, while also making sure that they are getting the most out of daily living. We will work with existing caregivers and members of your family to provide relief and assistance where it is needed most. We can help with household chores, medication reminders, and even just general companionship. We can help your senior loved one get out and about by taking them for a stroll, or even just playing checkers or running errands. If you think that your loved one would benefit from care services, please do not hesitate to contact our owners today.
What do Home Care Services Cost?
One of the most common questions we are asked is, "How much will care cost?" We work diligently to ensure that the senior home care assistance that you receive is of the utmost quality and are affordable in Piedmont, CA. Every single one of our clients has different needs based on the hours they require care and how in-depth the care will go. There is no, "one size fits all" cost regarding care, and you will find this no matter which agency with whom you choose to work. When you contact our agency, we will walk you through a series of questions aimed at providing you with a cost plan that is very specific to your unique situation. If you are interested in learning more about the costs of our services and what type of care services, we may be able to provide, please do not hesitate to contact our office!
What Services Are Provided?
We are one of the foremost providers of senior home care assistance in Piedmont, CA area. We have a commitment to providing care that is not only compassionate but truly benefits the elderly person receiving care. We can help your loved one with the following:
Hygiene and bathing

Cooking and meal preparation

Medication reminders

Household cleaning

Doctors' appointments

24/7 shift care

And much more
If you or a loved one believe that you could benefit from senior home care assistance provided by Visiting Angels please call our office today.
Serving Alameda, Oakland, Piedmont, Berkeley and Surrounding Communities
Visiting Angels
ALAMEDA, CA
2447 Santa Clara Ave #300B
Alameda, CA 94501
Phone: 510-269-2999
Fax: 510-269-2651