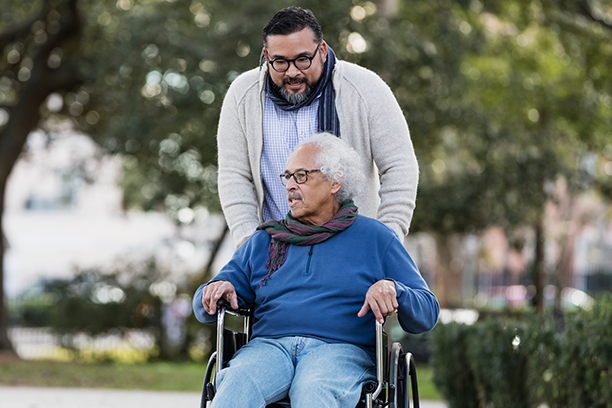 How Transitional Care in Anaheim Reduces Hospital Readmissions
Ready-Set-Go Home with Transitional Care in Anaheim
Is your loved one in Anaheim, Orange or Santa Ana going to be discharged from a hospital in the near future? Almost one-fifth of Medicare patients are readmitted within one month, according to the Centers for Medicare and Medicaid Service (CMS). At Visiting Angels® Anaheim, we're working to change statistics like these. Our transitional care program aids seniors in preventing a costly readmission by focusing on the factors that most often lead to readmission. If your loved one in Anaheim, Orange, Santa Ana, or the surrounding communities is at risk of a hospital readmission, our transitional care program can help.
Understanding Readmissions for Better Transitional Care
Many different factors can contribute to a senior being readmitted to the hospital shortly after a discharge. The following are some of the most common factors that result in readmissions:
Lack of proper management of an illness or disease at home
Missed medical appointments following discharge
Disrupted sleeping cycles at the hospital
Problems with taking medications appropriately
Improper follow-through with the doctor's discharge instructions
How We Approach Transitional Care
At Visiting Angels Anaheim, our transitional care program takes a three-prong approach:
Care begins in the hospital. We don't wait for a client to be discharged in order to start managing his or her transitional care. At Visiting Angels Anaheim, we've found that the best transitional care starts in the hospital. That's why we take the time to meet with clients' discharge planners at the hospital in order to arrange for a smooth transition home. We also aim to mentally prepare clients for the upcoming weeks by providing them with "Ready-Set-Go Home," our detailed transitional care and planning guide for seniors in Anaheim, Orange, Santa Ana, and the surrounding communities.
Care continues at the home. Our talented care providers deliver high-quality transitional care to clients in their homes in the Anaheim, Orange and Santa Ana area. In addition to assisting clients with their day-to-day needs, we also use this time to monitor problem behaviors, like improper medication management or lack of follow-through with the doctor's directions, so that they can be addressed promptly.
Care is supplemented by our office in Anaheim. Our office staff at Visiting Angels Anaheim augment the transitional care given by our compassionate caregivers through the use of specialized resources to track the progress of each of our clients. Our staff can also arrange for medication or meal deliveries for more efficient care.
Call Visiting Angels Anaheim today to help your loved one get started with our transitional care program for seniors in Anaheim, Orange, Santa Ana, and the surrounding communities.
Serving Northern Orange County Including Anaheim, Orange & Santa Ana
Visiting Angels
ANAHEIM, CA
1020 S Anaheim Blvd #205
Anaheim, CA 92805
Phone: 714-927-3222
HCO# 304700198