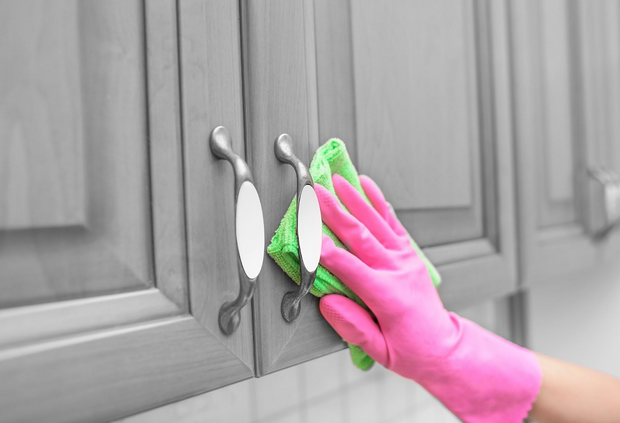 The Benefits of Spring Cleaning for Seniors
Spring cleaning is a yearly ritual that offers seniors many benefits. Spring cleaning can not only freshen up the home, but it can also positively impact their health and well-being. Plus, having a clean home can have lasting positive effects throughout the rest of the year.
Let's explore some of the benefits of spring cleaning for seniors.
Improved Air Quality
Dust, dirt, and allergens can accumulate over time, making the air quality in our homes poor. This is especially true in homes with pets that shed and track in debris. These contaminants and allergens can cause breathing problems, asthma, and other health issues.
During spring cleaning, open the windows, and wipe down shelves, furniture, and carpets to remove dust. If you need help with these activities, a home care provider can help with tasks like vacuuming, sweeping, mopping, and dusting. By taking a proactive approach to reducing the amount of dust and debris in the home, you can improve your air quality and health.
Reduced Risk of Injury
A cluttered and untidy home can lead to accidents, such as tripping or falling—this risk of injury increases as we age, especially when mobility is an issue. Falls are the leading cause of injury-related death in seniors, so minimizing the risks is crucial.
Decluttering also allows seniors to free up space to enjoy their hobbies and favorite activities. For example, they can free up space to practice yoga, play board games with their grandchildren, or craft.
Enhanced Mental Clarity
Cluttered and disorganized spaces can be stressful. It's hard to focus on anything else when you're surrounded by mess and disarray. Spring cleaning can help seniors clear their homes and minds, allowing them to focus on what's important.
To start decluttering, consider what items you need and what items can be donated or thrown away. If possible, have a family member help with this task so that you know everything is handled properly. Having a home care provider assist with decluttering can also be useful, as they can help seniors focus on making decisions instead of spending energy moving things around.
Increased Independence
As seniors age, they may require more assistance with daily tasks. A hygienic and organized home can give seniors the confidence to manage their daily routines more efficiently. In addition, by removing the barriers that clutter creates, seniors can better appreciate their environment. For example, by cleaning out unused items, they can easily make space for things they may not have had access to before. Or, by reorganizing the layout of their home, seniors can move about more easily.
Conclusion
Spring cleaning can be a lot of work, but its advantages make it well worth it. From improving air quality to reducing injuries, all seniors can benefit from a thorough spring cleaning.
If you or your loved ones struggle to keep up with housekeeping tasks, consider seeking professional senior home care services. Our home care providers at Visiting Angels Arlington Heights, IL, can assist with tasks like decluttering and organizing. Call 847-963-8944 today or submit an inquiry online to learn more about how we can help your senior loved ones today.