Do you want flexibility?
Do you want an agency that shows respect and offers maximum communication?
Do you want to work with an agency striving to be the Best Company to work for?
At Visiting Angels of Asheville, you will find a supportive environment that nurtures our caregivers, helping them grow daily with their work. We also offer flexible scheduling, competitive pay, training opportunities, and a positive work environment that promotes personal and professional growth!
Visiting Angels Asheville as an employer wants to be the best home care agency to work for in all of Western North Carolina. With high standards and goals, we focus on three core values to help our caregivers and Certified Nurse Assistants (CNA) become successful:
Communication
Integrity
Professionalism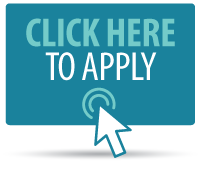 Benefits of Being a Visiting Angels Caregiver
Every caregiver is like gold to our agency; without them, we do not have an agency. We always give the caregiver every opportunity to grow and learn, whether from disciplinary action or helping them reach their goals of becoming a CNA.
We offer three levels of pay rates: Silver, Gold, and Platinum. These pay rates and benefits let us show our appreciation for all of our caregivers. From retired nurses who want to continue helping seniors in the community to a single mom who needs as many hours as possible to provide for their family, each one is appreciated for their hard work.
Before applying, please ensure you can pass our requirements:
Good background check.
Good professional references.
Experience in a professional setting.
Valid driver's license, insurance, and ability to transport clients.
Ability to pass pre-hire drug screening.
Reach out to Become a Visiting Angel Caregiver
Please call us at 828-665-3944 with any questions regarding our application process!