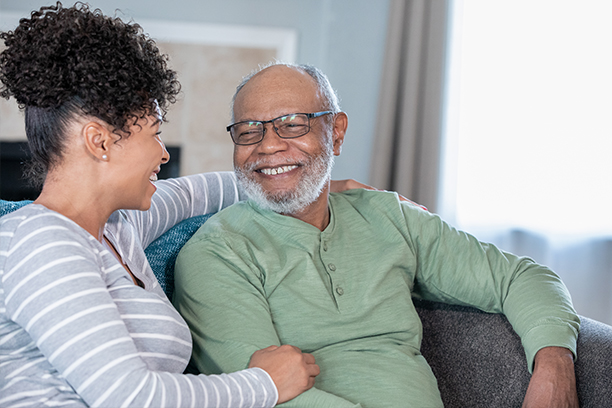 Light Housekeeping Services for Seniors in and Around Bethesda, MD
If your parent lives alone and they need assistance with everyday chores, you might be worried that they will end up falling and injuring themselves when you are not around to help them. Hiring a maid is always an option in situations like this, but here at Visiting Angels of Bethesda, we offer and even better solution for seniors in Bethesda, Silver Spring, Aspen Hill, Laurel and surrounding communities in Montgomery County, MD: light housekeeping.
With the help of our dedicated in-home caregivers, your loved one will receive assistance with various daily tasks and professional help and support delivered by our trained and compassionate caregivers. We can provide senior care services that are tailored to your loved one's needs, so they can age safely at home for as long as possible.
Call 301-490-9050 today to learn more!
Why Choose Light Housekeeping from Visiting Angels of Bethesda?
In order to stay safe and healthy, your loved one should spend their days in a clean and tidy living environment. It is not a secret that dirty places are home for germs, allergens, bacteria, grime and other things that can negatively affect your parent's health. On the other hand, cluttered and messy homes are full of tripping hazards.
With light housekeeping from Visiting Angels of Bethesda, you can have peace of mind knowing your loved one will have a helping hand with keeping their home tidy, clean and clutter-free. In addition, our in-home caregivers can give your loved one safety recommendations for fall risk reduction and do everything in their power to keep them as safe and comfortable as possible.
To keep your loved one's home clean and tidy, our in-home caregivers can assist your loved one with various light housekeeping tasks, such as:
Vacuuming and dusting
Cleaning countertops
Laundry
Making beds
Changing sheets and linens
Disposing of trash
Apart from helping your parent with these tasks, our professional in-home caregivers can provide meaningful companionship, as well as make efforts to improve your loved one's well-being and health at home, and so much more.
Although our caregivers can assist your loved one with various activities, heavy-duty tasks are not in their job description. Therefore, keep in mind that they cannot assist with tasks such as moving the furniture, cleaning the carpets, washing the windows, mowing grass or shoveling snow. Instead, they are focused on those activities that can promote your loved one's health and well-being and help them age safely at home.
Could your loved one benefit from our light housekeeping services? If so, reach out to our Bethesda, MD office today to learn more about our senior care services and schedule your free in-home consultation.


Serving Montgomery County, MD, including Bethesda, Silver Spring, Aspen Hill, Colesville and Laurel
Visiting Angels
BETHESDA, MD
4803 St. Elmo Ave 2nd Floor
Bethesda, MD 20814
Phone: 301-490-9050
Fax: 410-549-2909