Choosing In Home Care for Athens' Loved Ones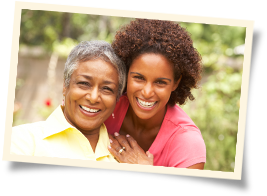 If you have an aging loved one in your life, one of your top priorities is probably making sure that they have everything they need to live safely and comfortably. With so many in home care agencies in the Athens, GA area, it's not always easy to know who you can trust to offer the compassionate and supportive care your loved one deserves.
While finding the right care provider for your loved one can be overwhelming and confusing, know that it is possible to get your loved one services designed to meet their exact physical, social, and emotional care needs. To help you as you research different in home care options in Athens, Good Hope, Bethlehem, Watkinsville, North High Shoals, Monroe, and throughout the surrounding areas, Visiting Angels® Athens has created a list of some of the key steps to follow.
Finding In Home Care in Athens
As you research different home care options in the Athens area, some key steps to follow include:
Create a List of Potential Care Agencies. Look online, ask at local seniors' centers, and consult with your loved one's physician to make a list of potential in home care agencies in the Athens area.
Find Out About Services Offered. Find out which agencies will be able to care for your loved one's full range of physical and emotional needs, and pinpoint those who will be able to provide care on your loved one's schedule.
Learn About Care Providers. Research the interview and screening process caregivers go through before they are hired at an agency. Additionally, learn how caregivers are matched to clients.
Check an Agency's Reliability. Ensure that potential care agencies are bonded and insured. Also ask to speak to families in the Athens area who have relied on this in home care agency.
Book a Consultation. If you think you've found the right in home care provider for your loved one in the Athens, GA area, ask about booking a consultation in your loved one's home. Here, you'll have a chance to ask specific questions about the care offered, and members of the agency will get a first-hand look into your loved one's day-to-day needs and routines.
At Visiting Angels Athens, we're committed to offering in home care services that empower seniors as they age in place. Call us today to learn more and to book a free care consultation.