Restoring the Balance: Alzheimer's Care in Athens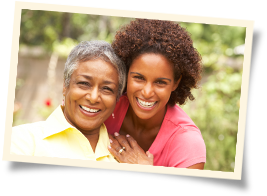 It isn't easy to maintain a healthy balance when you're caring for a loved one with Alzheimer's or dementia. However, it's essential to both your well-being, and your loved one's, that you don't get overwhelmed. For families living in Athens, Bethlehem, North High Shoals, Watkinsville, Good Hope, Monroe, and the surrounding communities, in-home Alzheimer's care from Visiting Angels® Athens can make all the difference.
When to Start Thinking About Alzheimer's Care for a Loved One in Athens
There is no right or wrong time to start thinking about Alzheimer's care but the sooner you start to plan, the better you'll feel about what's to come.
Some good times to consider Alzheimer's care from Visiting Angels Athens include:
Before it Strikes - If memory loss runs in your family, then anticipating the needs of an elderly loved one can help you to get out in front of things. Being prepared with a strategy for care can help to prevent your family from having to make any big changes out of the blue.
After a Diagnosis - The time immediately following a diagnosis is one of the most stressful and hectic for any family. Rather than trying to deal with everything on your own, you can reach out to a trusted, professional Alzheimer's care provider like Visiting Angels Athens to help you plan, prepare, and provide for your loved one.
When Circumstances Change - Life is unpredictable, and while you may feel able to provide a loved one's care by yourself now, changes at work or at home may prevent you from doing so in the future. Professional care from Visiting Angels Athens creates a safety net that keeps things running smoothly, no matter what curve ball life may throw.
When Symptoms Get Worse - The degenerative nature of Alzheimer's and dementia can mean that you'll be faced with new or more serious symptoms like aggression or emotional outbursts, which you may not know how to handle on your own. A professional care provider has the skills and know-how necessary to handle such situations safely and compassionately.
When You're Feeling Run-Down - If you're providing Alzheimer's care for a loved one in Athens, having professional assistance can help you to carve out more time for yourself and ensure that both you and your loved one are getting the support that you need.
Remember, you don't have to do it all on your own. Reach out and call Visiting Angels Athens to request a free, in-home consultation on Alzheimer's care today.