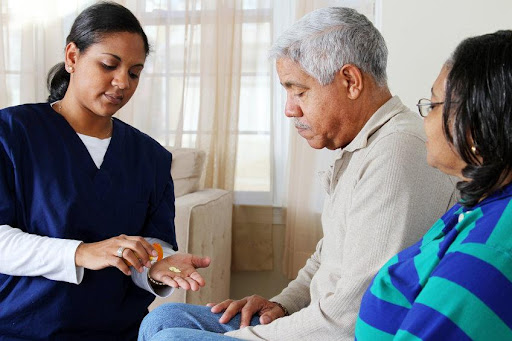 Most Common Health Concerns for Minority Populations
April is National Minority Health Month. Unfortunately, different diseases affect ethnicities and races differently. National Minority Health Month is a time to raise awareness of the various conditions that disproportionately affect varying racial and ethnic groups in the United States.
Heart Disease
Heart disease is the leading cause of death in the United States. However, according to the U.S. Department of Health and Human Services Office of Minority Health, African Americans have a higher risk of developing heart disease than any other ethnic group in the United States. Studies from 2018 show that African Americans are 30 percent more likely to die of heart disease. They are also 40 to 60 percent more likely to have high blood pressure, a leading risk factor for heart disease.
Heart disease refers to a group of conditions affecting the heart. The most common heart disease is coronary artery disease. Coronary artery disease develops when plaque builds up in the arteries that supply the heart with blood. If not enough oxygen-rich blood can flow to the heart, it can cause a heart attack. Other common types of heart disease include heart failure, heart valve disease, and congenital heart disease.
Prostate Cancer
According to the U.S. Department of Health and Human Services Office of Minority Health, African Americans have the highest mortality rate of any racial or ethnic group for all cancers. For men, prostate cancer is the most commonly diagnosed cancer in African Americans. Men of African American descent are 1.5 times more likely to develop prostate cancer.
The prostate is a walnut-sized gland in men responsible for producing seminal fluid. Prostate cancer starts in the prostate and can cause urinating troubles, weight loss, and bone pain. Individuals with prostate cancer may also notice blood in the urine or semen. If left untreated, prostate cancer can spread and affect other body parts.
Breast Cancer
In African American women, breast cancer is the most common form of cancer to develop. While African American and white women are both diagnosed with breast cancer at similar rates, African American women are 40 percent more likely to die from the disease.
Breast cancer forms in the breast but can spread throughout the body. Women with breast cancer may notice a lump in the breast, changes in the size or shape of the breast, or changes to the breast's skin. It is essential to note that not all lumps in the breast are cancerous. If you find a lump in your breast, make an appointment with your doctor as soon as possible.
Osteoporosis
According to the National Osteoporosis Foundation, Asian-American women are at one of the highest risks for developing osteoporosis. Women of Asian descent tend to have smaller body frames and bones, putting them at a greater risk for bone fractures. Nearly 90 percent of Asian women also have lactose intolerance, making it challenging to consume calcium, which the body needs to keep bones strong.
Osteoporosis is a condition that makes the bones brittle, making them more prone to fractures and breaks. Bones constantly renew, breaking down old bone and replacing it with new bone. As you age, the process slows, and sometimes the body breaks down old bone faster than new bone is regenerated, causing osteoporosis. The early stages of osteoporosis often do not cause symptoms. However, individuals may experience back pain, a stooped posture, and weight loss as the condition progresses.
Working with Visiting Angels
If you're a senior living with a health condition that makes it challenging to care for yourself, the team at Visiting Angels can help. We provide nonmedical services such as light housekeeping, meal preparation, medication reminders, transportation, mobility assistance, and personal grooming. Our Atlanta East office serves those in Atlanta, Buckhead, Decatur, Vinings, and the surrounding Georgia communities. If you'd like to learn more about our at-home services, you can complete this online form or give us a call at 404.358.5877.