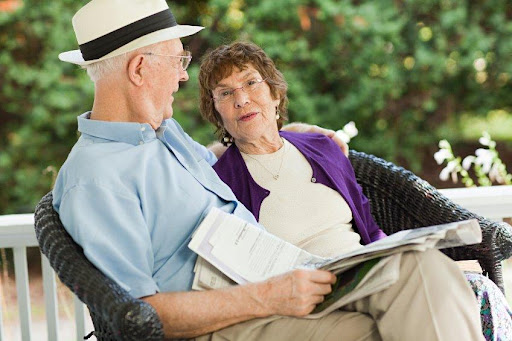 Summer Safety Tips
Summertime is a season many individuals look forward to because of the warmer weather, longer days, and less frequent personal and work commitments. While there's a lot to look forward to during summer, the hot season also brings a few safety risks, especially to seniors in a southern climate like Georgia. Follow some summer safety tips to keep yourself safe from the sun and heat.
Potential Summer Risks
Spending extended time in the heat and sun can lead to heat-related conditions. Typical sun and heat-related risks include dehydration, heat exhaustion, heat stroke, sunburn, and skin cancer.
Dehydration: Dehydration is one of the most common heat-related conditions affecting people of all ages. Dehydration is when your body doesn't have enough fluids to function correctly. Signs and symptoms of dehydration include thirst, dark-colored urine, dizziness, and fatigue.
Heat exhaustion: When your body overheats, it leads to heat exhaustion. Heat exhaustion can cause sweating, dizziness, fatigue, rapid pulse, muscle cramps, nausea, and headaches. In severe cases, it can lead to heat stroke.
Heat stroke: Heat stroke is a medical emergency where your body temperature rises to 106 degrees Fahrenheit or higher. In addition to a high temperature, heat stroke can cause a loss of consciousness, confusion, and seizures. If someone develops heat stroke, call 911 immediately.
Sunburn: Spending too much time in direct sunlight can lead to sunburn. Sunburn causes your skin to turn red and painful. The sunburn heals may also cause the skin to flake or peel. Too many intense sunburns can increase your risk for skin cancer.
Skin cancer: Skin cancer is the abnormal growth of skin cells. There are various skin cancers, but most form an unusual mole or spot on the skin. If left untreated, cancer can spread to other vital organs.
Tips to Stay Safe this Summer
Don't let sun or heat-related conditions ruin your summer. Keep your body safe with these summer safety tips.
Stay hydrated. Keeping your body hydrated is one of the most crucial things you can do to stay safe in the heat. Try to drink water throughout the day, and bring a refillable water bottle with you when you're spending time outside.
Wear breathable clothing. Wear clothes made from breathable materials like cotton. Cotton allows your body to stay cool and natural breezes to drift through your apparel.
Keep your home cool. Try to keep your home as cool as possible, especially on hot days. You can utilize fans in your most-used rooms or invest in an air-conditioning window unit if your home does not have central air.
Wear sunscreen. If you're spending time outdoors, protect your skin with sunscreen. Apply sunscreen every one to two hours, even if it's cloudy or the sun doesn't feel strong.
Working with Visiting Angels
Heat and sun-related conditions are common, but they're also serious. Caregivers can help apply sunscreen, prepare refreshing meals, and ensure you stay hydrated and cool. If you're an older adult who wants help staying safe from the sun and heat, the team at Visiting Angels can help.
Our compassionate caregivers also provide other non-medical tasks such as light housekeeping, meal preparations, medication reminders, and transportation. Our Atlanta East office serves those in Atlanta, Buckhead, Decatur, Vinings, and the surrounding communities. If you'd like to learn more about our services, call 404.358.5877 or send us a message.