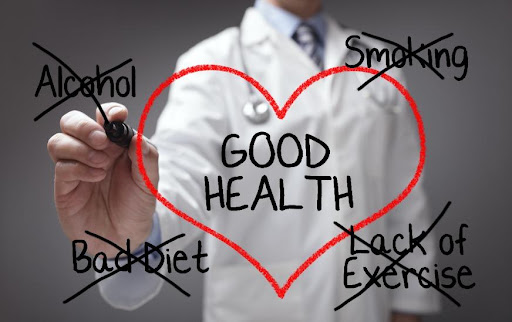 Unhealthy Habits to Break in the New Year
As the new year approaches, many people write a list of everything they want to achieve in the upcoming 365 days. While it's an excellent time to think of new habits to start, it's also an opportunity to break habits that aren't serving your overall well-being. Consider breaking these unhealthy habits as you plan your New Year's resolution.
Smoking and Drinking Excessive Alcohol
Many of us know the dangers of smoking and excessive alcohol use, but because both are addictive habits, it's difficult to cut them out of your life. The best approach to quitting is to work with a professional or team. Talk to your doctor about treatment options, whether therapy, outpatient treatment, in-patient recovery, or medications.
Inactivity
Being inactivity as a senior can lead to severe physical and mental consequences. Those who are physically active have a decreased risk of cardiovascular mortality, prostate cancer, breast cancer, fractures, and falling, according to a 2020 study.
Being physically active doesn't mean you have to go to the gym daily or schedule an intense workout routine but finding small ways to move your body every day. Movement can be going for a short walk around your neighborhood, dancing with friends, hiking, or riding a bike. If you're looking for a low-impact, low-intensity way to move your body, you can try chair yoga or deep stretching, which are excellent for increased flexibility and mobility.
Procrastination
It's easy to push things off, and procrastinating occasionally will not impact your life significantly. However, pushing aside essential tasks, like cleaning your home or going to the doctor, can substantially impact your well-being more than you think. A few things you don't want to procrastinate on in the new year include:
Keeping your home clean-
A cluttered home increases your at-home fall risk. At the beginning of each week, tidy up your most used rooms and ensure nothing is blocking your walkway. Set aside time at the start of each month to toss or donate anything you don't use.


Visiting your doctor-
It's common to feel fear or anxiety around visiting your doctor, which may cause you to put off seeing them. However, regularly seeing your doctor can significantly reduce your chance of serious health concerns. Early detection is essential to treating many diseases and conditions if something is wrong.


Paying off your debts-
The longer you wait to pay off a mortgage or credit card bill, the more interest it'll collect and the more money you'll ultimately owe. Consider putting together a payment schedule or working with a financial advisor to lower your debts and gain financial freedom.


Spending time with loved ones-
Scheduling time to meet with friends and family can feel overwhelming. Instead of going back and forth with loved ones to figure out when everyone is available or what they want to do, make a plan and invite people to participate. If they can make it, they'll show up. If not, you can ask them to do something else.
Resisting Help
Your body will change as you age, and some tasks may require assistance. It can feel uncomfortable to ask for help, especially with things like getting dressed or showering, but not asking for help when you need it can lead to falls and injuries.
If you need assistance with daily activities like housekeeping or personal grooming, the team at Visiting Angels can help. Our trained caregivers provide various non-medical services such as meal preparation, medication reminders, mobility assistance, transportation, and more.
Our Atlanta East office works with seniors in Atlanta, Buckhead, Decatur, Vinings, and the surrounding communities in Georgia. If you'd like to learn more about our services or want to schedule a complimentary consultation, send us a message or call 404-358-5877.