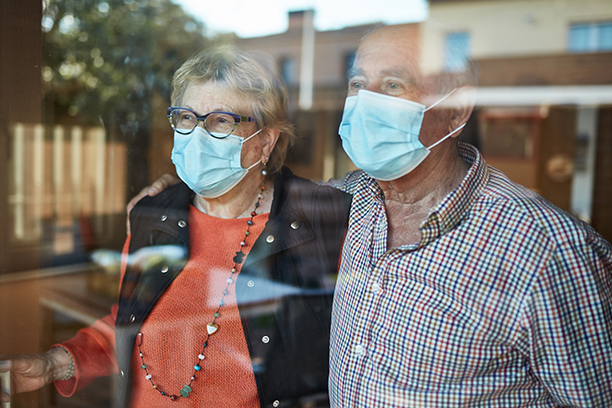 Senior Services In Bedford
With a population of a little more than 21,000 people, you may wonder if senior services in NH are available in the Bedford area. If you're one of the many families looking for quality home care for a beloved elder parent or friend, Visiting Angels are here to help primary caregivers in this region. No matter what kind of assistance you may need, be it respite care or companionship, daily support or weekly visits, our considerate aides are ready to give a helping hand.
Senior Safety For Your Loved One
Senior safety is a prime concern for family members. Oftentimes, adult children are afraid to leave their elder loved ones at home alone. While you're away at work or in your own residence, you may be worried about a great many things. Is your mother eating properly? Is your father taking his medication? Are they lonely, bored or depressed? What if they trip down the stairs or a stranger shows up at the door? At times like these, you start to wonder about senior safety, and what you can do to create a more secure environment when you're not around. With Visiting Angels, our senior services in NH covers every aspect of eldercare, including companionship during hours when your loved one is alone, as well as general support should your senior need to venture outdoors. Suddenly, there's no need to worry about doctor appointments, grocery trips, and long periods of solitude. Our reliable caregivers can assist however you wish!
Quality Senior Services In NH
With regular visits from a Visiting Angels helper, there's always a trustworthy assistant at hand. Many families worry their loved ones are completely secluded, no longer leaving the house due to mobility issues, physical pain, or anxiety. However, our aides assist both in-home and outdoors, thus increasing your elder's quality of life while keeping them safe and secure. Now, with a companion, your senior can go to places like the Reeds Ferry State Forest for a little stroll, the Ash Bog region for a lovely picnic, or the Pulpit Rock Conservation Area for some birdwatching. Having a caring aide also allows your senior to become more social. They can visit a friend at a coffee shop like the Purple Finch Cafe, or enjoy a cup of tea at The Inside Scoop after a shopping trip. Visiting Angels' helpers not only ensure safety, but they also guarantee smiles.
Serving Candia, Manchester, Bedford, Derry, Londonderry, Hooksett, Auburn, Raymond, Salem, Concord, Bow, Goffstown, Dunbarton, Weare & Suncook, NH
Visiting Angels
AUBURN, NEW HAMPSHIRE
14 Hooksett Rd
Auburn, NH 03032
Phone: 603-838-3126
Fax: 603-483-8922