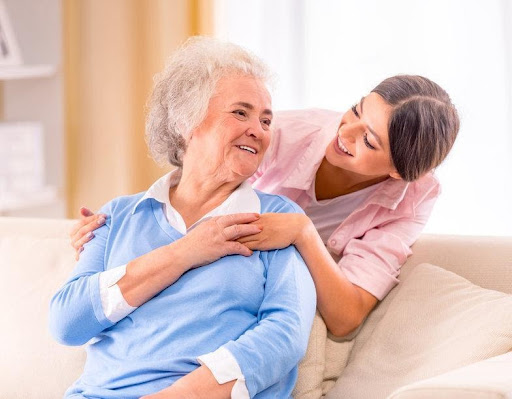 Understanding Mental Health in Seniors
We know the importance of maintaining our physical health as we age, but it's just as essential to keep up with our mental health as well. It's important to know that mental health is more than just feelings. Our mental health includes our emotional, psychological, and social well-being. May is Mental Health Month, making it the perfect time to learn about common mental health conditions and ways to improve your mental health.
Common Mental Health Conditions in Seniors
A mental health condition is anything that affects how we feel, think or act. Mental health conditions can develop at any age, but some are more prone to develop in older adults.
Depression- Depression is a severe mood disorder that negatively affects how you think, feel and act. According to the Centers for Disease Control and Prevention, nearly 7 million adults aged 65 and older experience depression. Symptoms of depression include a depressed mood, loss of interest in hobbies, appetite changes, trouble sleeping, fatigue, difficulty thinking, or thoughts of death or suicide.
Anxiety- When your body is stress or anticipating change, it can cause anxiety. Small levels of anxiety are natural, but consistent feelings of anxiety that make it hard to perform daily tasks could be signs of an anxiety disorder. There are several types of anxiety disorders. The symptoms of each anxiety disorder may differ, but they generally include restlessness, trouble concentrating, increased heart rate, and insomnia.
Dementia- Dementia is a group of conditions that cause at least two brain functions to be impaired. The most common form of dementia is Alzheimer's disease, which affects more than 6 million Americans, according to the Alzheimer's Association. Each type of dementia causes different symptoms, but general signs of dementia include forgetfulness, difficulty complete familiar tasks, disorientation, mood or personality changes, misplacing things, and trouble with abstract thinking.
Tips to Improve Your Mental Health
Signs of poor mental health are more than just feeling sad. If you have trouble concentrating, are easily distracted, worry a lot, have difficulty making decisions, are easily overwhelmed, or find yourself losing interest in hobbies, it may be time to prioritize your mental health.
Take care of your physical self- Taking care of your physical well-being can significantly improve your mental health. Take care of your body with regular exercises such as walks around the neighborhood or a swim at your local recreation center. You also want to make sure you're nourishing your body with healthy foods such as fresh produce, lean meats, and whole grains. Taking care of your body also means eliminating unhealthy lifestyle choices such as smoking and excessive alcohol use.
Only surround yourself with people who bring your joy- The people in your inner circle play a significant role in your thinking and feelings. Surround yourself with people who support you and make you happy. If you have friends or family members who put you down or don't make you feel your best self, it's okay to set boundaries with them. Let them know how their words or actions affect you and tell them you need space to maintain your mental health.
Give yourself purpose- Many people have a structure in their careers, which gives them meaning. If you've recently entered retirement, you may have experienced a hard time feeling purposeful. Set yourself a routine filled with activities that bring your joy. It can be a hobby, volunteer work, or time with family and friends. Having a routine and schedule gives you something to look forward to,
Manage your stress- Too much stress can be detrimental to your mental health. When you're stressed, find ways to relieve and manage that stress. You can try meditation, exercise, deep breathing, or yoga. If your stress inhibits you from daily life, talk to your doctor about stress management tips and treatment options.
Speak with a medical professional- If your mental health is making it hard for you to get through your day, talk to your doctor about additional strategies for improving your mental health. Know you are not only in your struggles, and there is no shame in asking for help.
What to do if You're Struggling with Your Mental Health
Everyone's mental health journey is different. If you're struggling to gain control of your mental health, make an appointment to talk to your doctor. They'll guide you to finding suitable treatment options that could include medication, therapy, in or outpatient rehabilitation, or lifestyle changes. Know that speaking with your medical professional about your mental health is a sign of strength. It's a positive action for taking care of your overall well-being.
If you or an aging loved one struggles with mental health, the team at Visiting Angels Augusta, Georgia could help. Our team of compassionate caregivers can provide companionship, medication reminders, transportation to doctor's appointments, and much more. Our Augusta office serves those in Augusta, Evans, Martinez, and the surrounding Georgia areas. If you'd like to learn more about our services, you can complete this online form or give our office a call at 706.955.4220.