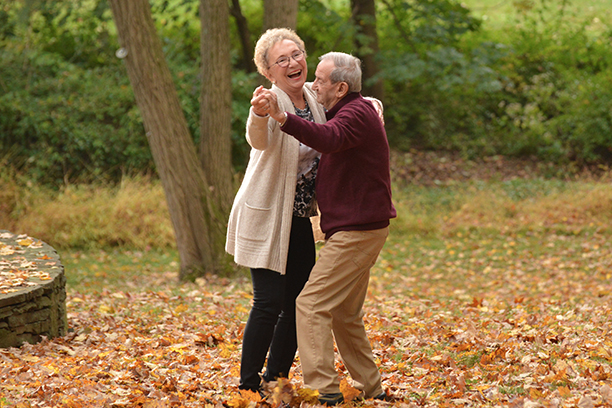 Our Home Care Aides Provide One on One Care to Seniors in Greater Augusta, GA
Visiting Angels Hires the Most Experienced Home Care Aides for Our One on One Care in Augusta, Evans, and Surrounding Areas
For seniors in Augusta, aging in place provides the opportunity to stay close with family, friends, neighbors, and community. Accessing in-home services and the expertise of a home care aide can make a difference in your loved one's quality of life. Many families choose nursing homes and retirement facilities because their loved one will always have a care provider on call. A safer, healthier option for many seniors is receiving one on one care at home.
The Benefits of One on One Care
At Visiting Angels of Augusta, we are here to walk you through the world of senior care. We want to help you understand why our services are better able to help your loved one stay safe, healthy, and comfortable at home. The benefits of one on one care can be seen in physical, emotional, social, and mental health for seniors. Some benefits of care can include:
A dedicated companion for your loved one that can be there as much or as little as you want
A caregiver that is there on your schedule, not the other way around
Assistance with a wide range of needs like personal tasks (bathing, dressing, and grooming), medication reminders, mobility, and so much more
Affordable rates and no contracts
Peace of mind that your loved one is in good, capable hands
Consistent Caregivers Who Are Companions at Heart
In a nursing home or other live-in facility, the care your loved one receives will depend on whoever is on shift. When your family partners with Visiting Angels of Augusta, you will always know the care provider your loved one works with. You will never have to guess at the expertise or experience of the home care aide in your loved one's home, and you will always be able to adjust your loved one's services or care plan if their health does change.
Diverse Care Options
A home care aide from Visiting Angels of Augusta can help with a wide variety of daily needs. Our team can help your loved one navigate changes in mobility or chronic conditions, maintain a safe home, and eliminate slip and trip hazards from your loved one's environment. Whether your loved one needs help getting dressed in the morning, someone to prepare meals, or a caregiver to help them get to sleep at night, you can count on us to always provide a caring presence.
Care That Works Around Your Needs
In senior care, there is no such thing as one-size-fits-all. We understand that every senior is unique and has their own individual needs. Our team will work with your loved one and your family to create a fully customized care plan, including working with your family's schedule and your loved one's lifestyle preferences. To facilitate a strong bond between your loved one and their provider, we highly encourage our clients to choose their own home care aide. By picking the most compatible caregiver based on your loved one's personality and the level of care they need, your loved one is better able to build a strong relationship with their caregiver—which is essential to provide the very best care.
Schedule Your Free, In-Home Assessment
If you are helping to meet the daily needs of an aging loved one in Augusta Evans, Martinez, Woodbridge, or the surrounding area, you do not have to do it alone. To learn more about the safety and health benefits of one on one care and how our home care aides can assist, call our local agency at 706-760-9627 today!

Serving Augusta, Evans, Martinez, GA, and the Surrounding Area
Visiting Angels
AUGUSTA, GA
119 Davis Road Suite #6B
Augusta, GA 30907
Phone: 706-955-4220
Fax: 678-817-5717