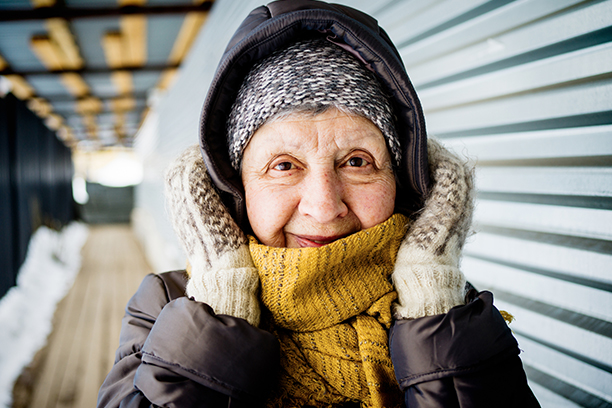 Senior Home Care Options for Alzheimer's Disease in Aurora, Centennial, CO, and the Surrounding Area
If your elderly loved one has been diagnosed with Alzheimer's disease, you probably have a lot of questions. These might include "What is Alzheimer's disease?" and "What are the symptoms of this debilitating disease?" and "What options are available to provide my loved one with the senior home care they need?"
At Visiting Angels of Aurora, we know you are going to have plenty of questions when a loved one is diagnosed with Alzheimer's disease. To help, our senior home care providers have helped put together a list of FAQs and easy to understand answers for you.
What Is Alzheimer's Disease?
This is the most frequently asked question we get at Visiting Angels of Aurora.
Alzheimer's is a disease that affects the brain causing memory loss, changes in behavior, and a decline in cognitive abilities that become progressively worse over time. It is always terminal and the 6th leading cause of death in the U.S. Approximately 5.5 million Americans are living with Alzheimer's disease, the majority of which are over the age of 65. The average life expectancy of 4 to 8 years, however, some may live for up to 20 years.
Is There Any Difference Between Alzheimer's Disease and Dementia?
While Alzheimer's disease is the predominant form of dementia, the term "dementia" covers a wide range of brain disorders in which loss of memory occurs. Approximately 60 to 80 percent of all dementia cases are diagnosed as Alzheimer's.
What are the Risk Factors for Alzheimer's Disease?
Here are three of the most common risk factors for Alzheimer's disease:
Age – typically Alzheimer's disease starts to show its symptoms in those over 65.
Poor Heart Health –a history of hypertension, cardiac arrest, poor cardiovascular health, high cholesterol, diabetes, and stroke increase the risk.
Genetics –a family history of Alzheimer's increases the risk factor.
Poor Habits – such as smoking, irregular sleeping scheduling, and drinking.
What are the Symptoms of Alzheimer's Disease?
The most common symptoms include:
Loses items or becomes lost more frequently
Short-term and long-term memory loss
Forgets or begins mixing up words
Confuses the names and identities of people
Trouble solving simple problems
Acts more irrationally, irritably, or depressed than usual
Struggles with day-to-day activities
Becomes confused about current time or place
What is the Progression of Alzheimer's Disease?
According to researchers, Alzheimer's may start long before the person starts to show symptoms. The disease will progress slowly over several years. Initial symptoms are quite mild, but they will become moderate and finally severe. In the final stages, complete memory loss is common as is the ability to speak and understand what is being said. They will also be unable to perform daily activities such as eating or going to the bathroom and require a senior home care provider.
Is There a Cure for Alzheimer's Disease?
According to the latest research, there is no cure for Alzheimer's and the damage it causes is irreversible. Doctors can only offer treatments that may prevent the disease, slow down the progression of the initial symptoms, or slow its progress down. Eating a healthy and maintain a healthy lifestyle, focusing on cardiovascular health along with better sleep habits, including Omega-3 dense foods or supplements, and reduced stress have been proven to lower a person's risk of Alzheimer's disease.
What are My Loved One's Options for Alzheimer's Care?
Since Alzheimer's disease is progressive, in time your loved one is going more care than you may be able to provide. During the early and middle stages, family caregivers can typically cope with little help. Once your loved one is in the final stages, they will need the help of a qualified senior home care provider. Other care options include:
A nursing home, but this can be very traumatic for your loved one, as such it should be your last resort.
A better option is to find a senior home care provider who offers care at home for those with Alzheimer's disease such as Visiting Angels of Aurora. We offer specialized elder care services for those with Alzheimer's and their families.
Contact Visiting Angels of Aurora Today
At Visiting Angels of Aurora, we will work with you and your loved one to develop an Alzheimer's care plan that meets everyone's needs and can quickly be adjusted as these needs change.
For more information on this type of senior home care in Aurora and the surrounding areas, contact our senior home care agency at 720-277-3574 and schedule your free consultation.
Serving Aurora, Centennial, Denver, and the surrounding communities in Colorado
Visiting Angels
AURORA, CO
15290 E 6th Ave #260
Aurora, CO 80011
Phone: 720-277-3574
Fax: 720-277-3943