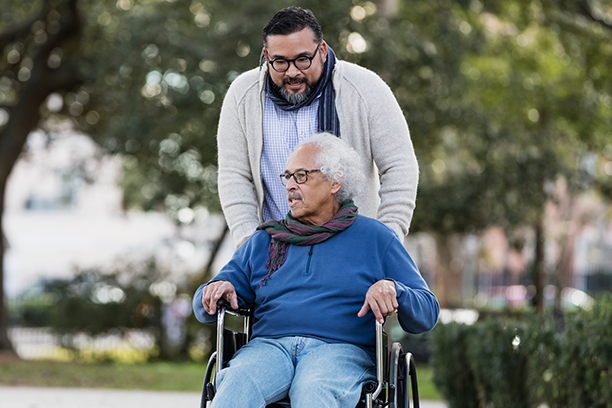 Home Care in Old Town, ME
Visiting Angels Mid Maine offers Home Care to Seniors in Old Town, ME, and Surrounding Areas
Visiting Angels Mid Maine in Old Town, ME, and surrounding areas provide at home care services for seniors. These services are available on a part-time, full-time, or around-the-clock basis. The goal of our personalized care is to ensure your loved one can continue aging in place. Our experienced caregivers have the training needed to keep your loved one comfortable and safe in their home.
At Home Care Services
The reality is that few seniors wish to spend the remainder of their lives away from family in a nursing home or assisted living facility. Our superior home care services make it possible for your loved one to enjoy living safely in familiar surroundings no matter what their physical, mental, or age-related issues might be.
Our one-on-one home care services include:
All services are here to help with needs around the home, such as daily grooming tasks of getting dressed, toileting, mobility, and more. At home caregivers can help prepare meals and complete light housekeeping, too, all while providing meaningful companionship.
Physical, Mental, and Social Health
There is nothing quite like fresh air and sunshine to improve one's constitution. Doctors highly recommend it as part of an overall healthier lifestyle. Our caregivers are always happy to provide transportation and companionship to a range of events and places. For example, our caregivers can take your senior on a visit to the Penobscot Nation Museum, a peaceful walk at the Page Farm and Home Museum, or grab some wares at the Orano's Farmers Market.
At Visiting Angels Mid Maine, our caregivers provide high-quality home care services to seniors in Old Town, ME, and the surrounding area. From helping with grooming, getting dressed, giving a ride to doctor appointments, and more, we are here to help. See how we can make a difference in your senior's life.
Contact Visiting Angels Mid Maine
Contact Visiting Angels Mid Maine at 708-226-1028 to learn more about the many essential elderly home care services we offer for seniors. Meet to create a personal care plan for your loved one today.

Serving Bangor, Brewer, Hampden, Orono, Old Town, and the Surrounding Area
Visiting Angels
MID MAINE
444 Stillwater Ave, Suite 101
Bangor, ME 04401
Phone: 207-573-1861
Fax: 207-573-1863