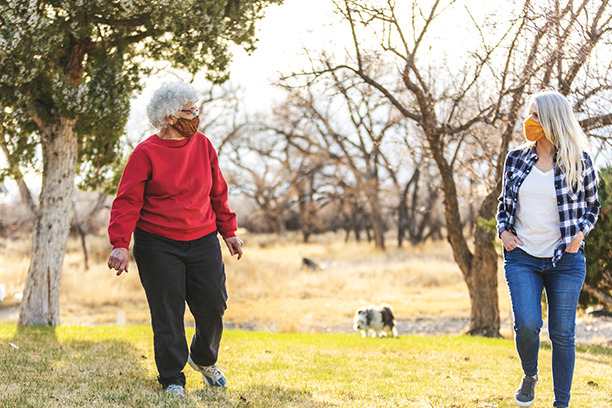 Visiting Angels Offers One on One Home Care for Seniors in Bangor, ME, and the Nearby Areas
Find Out How Seniors Are Benefiting from One on One Home Care in Bangor, Lewiston, and Surrounding Areas
At some point during the aging process, seniors will begin to need more and more assistance to live comfortably and safely. Families have an abundance of options to choose from while considering care for their loved ones. However, many families settle for nursing homes and assisted living facilities because they are not aware that there are more options that may suite their needs perfectly: one on one home care. Visiting Angels Mid Maine provides exceptional care to seniors in the safety and comfort of their own homes.
Dedicated Caregivers
When seniors are in a nursing home, they receive care from a caregiver who happens to be on the clock. One on one home care is so attractive to seniors because our professional caregivers are chosen specifically for your loved one and we ensure that our clients have no more than two main caregivers. Our home care aides are dedicated to providing your loved one with the care they need while forming meaningful relationships with them. Caregivers can help your loved one in a number of ways, whether they need help dressing, preparing meals, or preventing wandering at night. You can rest easy knowing we are always available to provide quality care to your loved one.
Fully Personalized Care
Care in nursing homes often requires families to pay for an entire care plan that can include services your loved one may not need. At Visiting Angels Mid Maine, all our services are fully customizable, meaning you will only pay for the services your loved one requires. We understand that care is not "one size fits all" which is why we assist your loved one in developing a care plan designed to meet all their care needs. We also encourage our clients to choose their own caregivers to ensure that your loved one will be taken care of by someone they feel comfortable with.
Safety of the Home
It is well-known that seniors have a more difficult time recovering from viruses such as the common cold and flu. When seniors receive care at home, they greatly reduce the risk of contracting illnesses. Our caregivers follow strict hygiene protocols to ensure the safety of your loved one at all times.
Helping Seniors Stay Independent
As seniors age, it is crucial that they can maintain their independence for as long as possible. One on one home care helps seniors stay in control of their lives. In many senior residence facilities, seniors cannot choose their own schedule and must follow the routine that the facility plans out for each day. With Visiting Angels Mid Maine, your loved one can follow the schedule that makes them most comfortable. When they want to go shopping, when they want to get out of bed, when they want to eat, everything is up to our clients.
Communication with Family
We understand that it can be difficult trusting someone to care for your loved one. We make it a priority to constantly communicate with the families of our clients. Our goal is to provide you with details on your loved one's life and well-being as well as answer any questions you may have about your loved one's care. We want to make sure that you are confident in the home care we provide. With care from Visiting Angels Mid Maine, you can rest assured your loved one is getting the best possible care.
Learn More
If your loved one is starting to require more and more assistance during their daily life, now is the time to reach out for additional assistance. Call us at 207-605-8288 and ask about our one on one care programs today!
Serving Bangor, Brewer, Hampden, Orono, Old Town, and the Surrounding Area
Visiting Angels
MID MAINE
444 Stillwater Ave,
Bangor, ME 04401
Phone: 207-605-8288
Fax: 207-573-1863