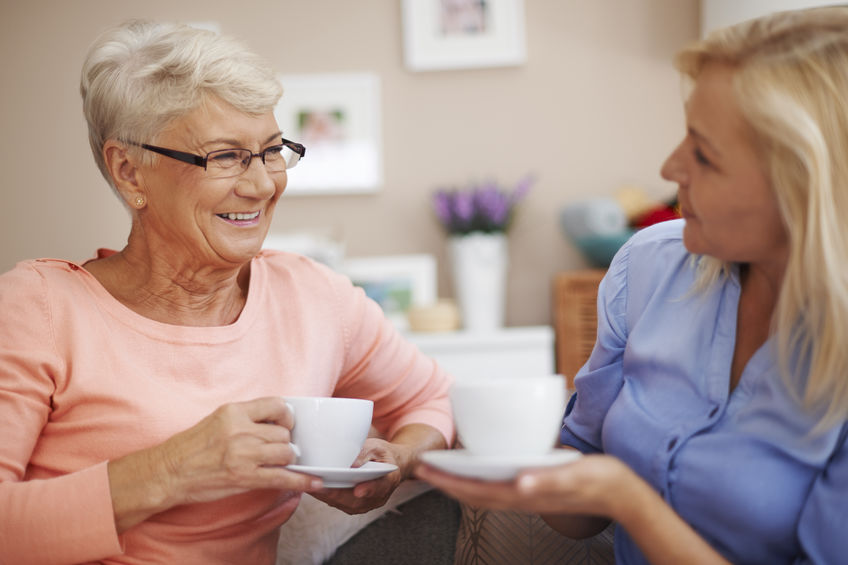 Talking to your Senior Loved One About their Health
As we age, our mental and physical health can begin to change. These changes can occur slowly over time, or in some cases, overnight. These changes can leave family members consumed with worry over the well-being of their aging loved ones.
 While living a healthy lifestyle while we're young helps prevent health issues such as high blood pressure, diabetes, and obesity, it doesn't guarantee a clean bill of health. The truth is, no matter what we do, our bodies are going to age and change. It's a natural part of life. Our Visiting Angels Barrington, IL, in-home caregivers can support you as you age and ensure you have what you need to age in place comfortably.
 How our body changes as we age
 Our body goes through many changes throughout our lifetime. Some may be more noticeable than others. Gray hair and wrinkles on our skin symbolize old age. These cosmetic changes are expected, and some even look forward to them as a symbol of wisdom.
 Other changes that come with age happen internally within the body. Changes may occur in the digestive system, your bones, muscles, joints, bladder, and urinary tract, as well as the cardiovascular system. Although there is no way to avoid these symptoms of aging altogether, there are ways to promote better health throughout the body as changes occur.
 Here are a few things aging adults can do to promote better health in their bodies.
 Get adequate amounts of calcium daily. Our bones shrink in density and size as we age, leaving them more susceptible to fractures. The amount of calcium you should consume daily increases with age. You should consult with your doctor if you are unsure of the amount of calcium your body needs.
 Eat a healthy diet. It is no secret that a healthy balanced diet will benefit your body as you age. Keeping the digestive system healthy can become challenging as we get older. It is important to make sure your diet includes high-fiber foods, such as fruits, vegetables, and whole grains. Also, limiting the intake of high-fat meats, sweets, processed foods, and dairy products will decrease constipation.
 Manage stress and get enough sleep. Stress can lead to many health complications. Not only does it add extra chaos to our lives, but it also affects our heart health, blood pressure, and sleep patterns. Without an adequate amount of sleep, our body won't have the time to recuperate in preparation for the next day. There are steps you can take to reduce stress, including therapy, exercise, and meditation.
 Talking to your senior loved one about their health
 Now that you're aware of some of the changes your senior loved ones may go through as they age, it's important to have conversations with your loved one about it. The conversation may be a tough one to have, depending on your situation, but it is necessary.
 Start the conversation by expressing your love and appreciation for them. You want them to know that this is a safe space, and you are there to support them. During the conversation, maintain eye contact. This gesture may seem small, but it makes all the difference. Eye contact is a form of body language and can make or break a conversation.
It's equally important to listen intently to any questions your senior loved one may have. This will give them a better understanding of where their health stands. After your conversation, leave room for open conversation between your loved one and any additional family members that may be present.
 To assist with the conversation, a Visiting Angels Barrington, IL caregiver can be there for support if requested.
 Visiting Angels Home Care Assistance
 Understanding the changes your senior loved one's body will go through as they age is essential. A Visiting Angels Barrington, IL in-home caregiver can make the process of aging at home easier on your loved one and your family. To learn more about the ways we can offer support to your loved one with home care services, please contact us at 224-512-4180.