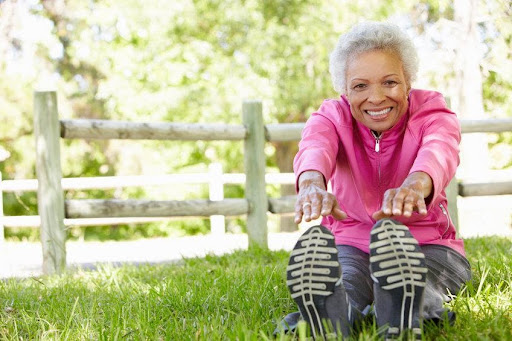 The Importance of Staying Active for Seniors
The warm end of summer months is perfect for getting active. Whether it's taking a walk with a family member or planting flowers in a garden, physical activity can improve your quality of life by reducing your risk of type 2 diabetes, heart disease, stroke, and certain types of cancer. Regular exercise is also known for improving your emotional well-being and mental health.
If you're eager to get active and enjoy some sun still this summer, there are tons of senior-friendly activities to try, such as yoga, tennis, dancing, walks, and more.
Why staying active is important
As we age, we lose muscle and bone mass which can lead to various health concerns. Regular exercise can slow this process with two to three hours of physical activity each week. Staying active can lead to:
Improved mobility
Healthier heart
Decreased risk of falling
Improved social skills
Improved cognitive functions
Disease prevention
How to stay active this summer
You don't have to participate in vigorous exercises to maintain your health. What's important is finding a workout that matches your abilities and lifestyle.
Take a low-impact yoga class
Practicing yoga can minimize hypertension, increase bone strength, and help you maintain a healthy weight. If you're new to yoga, sign up for a yoga class at your local health center. Having an instructor guide you through the poses will ensure you're moving your body correctly and limiting your injury chances. Once you get the hang of yoga, you can find online yoga classes or put together your own flows.
Play a friendly game of tennis
Tennis is a good cardio activity to reduce your body fat percentage and strengthen your upper body. Low body fat can reduce your risk of diabetes, high blood pressure, and heart attacks. Regular vigorous physical exercise also promotes a healthy heart and lungs.
Go for a morning or evening walk
Walking increases your cardiovascular health, and since it's a low-impact activity, you can walk daily. It's important to remember that walking during the early morning and the evening hours is best to avoid the risk of heat exhaustion. Taking regular walks with a caregiver, friend, or family member is a great way to bond and create memories.
Bust a move in a dance class
There's nothing like dancing to your favorite songs while also getting your blood flowing and heart pumping. According to Everyday Health, dancing can improve your memory and decrease your risk of developing dementia. If you need encouragement to dance, consider taking a dance class with a trained professional. If you already know some choreographed moves or want to freestyle, then there's no reason not to dance around your home.
How Visiting Angels Can Help
If you or a loved one needs assistance finding a suitable physical activity, the team at Visiting Angels Barrington is happy to help. Our compassionate caregivers can assist seniors in scheduling workouts at their local gym, providing transportation to workout classes, or accompanying them on a walk.
Our Barrington office serves Barrington, Algonquin, Palatine, Lake Zurich, Crystal Lake, McHenry, Woodstock, Cary, and the surrounding communities. If you'd like to learn more about our services, please visit us online or give us a call at 224-512-4180.