What's So Important About Breakfast?
What's the deal with breakfast? We've all heard that it's each day's most important meal, but for some of us, starting the day with coffee can seem like enough.
Still, a daily breakfast offers an important nutritional opportunity, especially for seniors. "Many studies have linked eating breakfast to good health, including better memory and concentration, lower levels of 'bad' LDL cholesterol, and lower chances of getting diabetes, heart disease, and being overweight." Explains a piece on WebMD.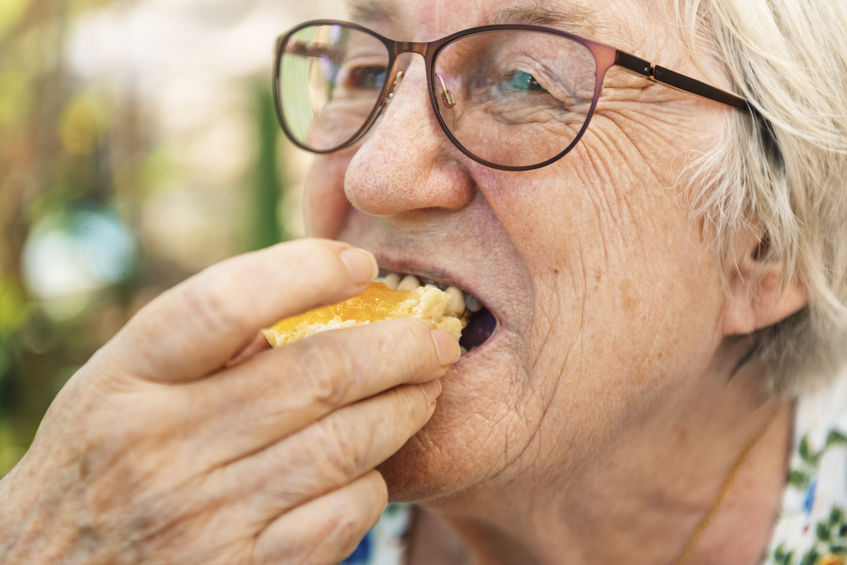 These are all good reasons to make a healthy breakfast part of your daily nutritional routine. During this time of concern about our health, with COVID-19 spreading throughout the United Sates and around the globe, anything we can do to bolster our basic wellness is a strategic step to take.
Breakfast is a standing invitation to nourish ourselves more completely each day. Take the invitation. Here's what you need to know about breakfast.
An Anchor for a Healthy Routine
As COVID-19 circulates among our communities, it's understandable to feel stressed, worried and sad. If eating is already a challenge, if food doesn't taste as good as it once did or if medications make it less satisfying to eat, it can be tempting for seniors to refrain from dealing with the hassle of preparing and eating a meal. "Depression, lack of independence, and social isolation can make food less appealing, further contributing to a less than ideal intake" writes registered dietician and registered nurse Katherine McManus for Harvard Medical School's blog.
If you find yourself resisting meals, recognize that you're doing so, without judging yourself. Then make the decision to start building habits that serve you better. Eating breakfast is important. It gets your metabolism moving, which stands to make you hungrier throughout the day. Whereas if you skip a meal, it can make it more difficult to eat later.
Be aware of your nutritional intake, and work on it all day long. Having a good breakfast each day anchors this healthy routine. Ensure that for yourself. It helps.
The Qualities of a Good Breakfast
Decide what works for you in the morning. McManus points out that a healthy breakfast should include fruit, whole grains and protein.
How can you get easy sources of these components, especially if you don't feel hungry? Consider these easy to eat, go-to staples:
Protein
Eggs - scrambled, sunny side up or poached-eggs are a good breakfast choice. Hardboiled eggs are especially easy, plus you can buy these already prepared.
Yogurt - yogurt is healthy and delicious. Just make sure to read the label and grab a variety that doesn't have a lot of additives like sugar.
Nut butters - peanut butter, almond butter and sunflower butter are all good choices.
Whole Grains
Oatmeal is a great choice for whole grains, and instant oatmeal can be a fine choice. Just read the label to make sure that there's not added sugar.
Rice cakes - these tasty snacks are even better with a bit of nut butter on top, which is a good way to get your grains and your protein all at once.
Whole grain breads, muffins or freezer waffles-Read labels to ensure that you're getting whole grains, and enjoy!
Fruits
Even with the help of our wonderful Visiting Angels Caregivers, we're all learning that it's more challenging to keep some items stocked in our pantries, like fresh fruit. Oranges, grapefruit and apples are good go-to choices because they keep well.
Keep in mind that dried, canned and frozen fruit are all healthy options. You want to be mindful when eating dried fruit how much you're consuming. Because it is compact, it's easy to eat more of it than we would of regular fruit, which can cause temporary stomach upset. Also, make sure that no extra sugar has been added.
Canned fruit is also a great choice, but again pay attention to additives and buy fruit that are canned with water rather than syrup. Toby Amidor, writing for the Food Network explains: "canned fruit can absolutely be just as healthy (if not more) than its fresh counterpart." If you can't find a sugar free variety, don't worry, just rinse off the syrup and you still have a healthy option.
Frozen fruit is likewise healthy. Registered dietician Mary Jane Brown explains in a piece she wrote for Healthline: "Frozen fruit and vegetables are generally picked at peak ripeness. They are often washed, blanched, frozen and packaged within a few hours of being harvested. . . Blanching results in a loss of antioxidants, B-vitamins and vitamin C. However, nutrient levels remain fairly stable after freezing."
We Are What We Eat
Eating breakfast everyday gives you one more chance to fortify your body's defenses with vitamins, minerals, and fiber you need to keep your body and mind healthy. It's worth your investment of time and energy to maintain this healthy habit.