Questions to Ask when Interviewing a Senior Care Agency in Kingwood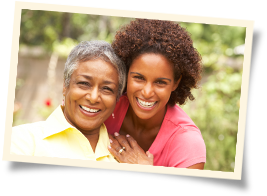 If you're looking for senior care agencies in the Kingwood area on behalf of a family member, you need to feel confident that the agency you work with will be able to meet your loved one's care needs while treating them with the respect and kindness they deserve. While you can find out a lot about an agency online, speaking to a representative directly lets you get into the nitty gritty details of their home care services, and how these services may or may not help your loved one.
Start Your Interview With These Key Questions
In addition to specific questions and concerns you have about your loved one and the support they need, keep these general questions in mind when you speak to senior care agencies in the Kingwood area:
How long have you been in business? How well do your caregivers know this community?
What do you look for in terms of skills, experience, or temperament when you hire new caregivers? What else do you consider?
What kind of screening do you have to make sure your caregivers are qualified in the areas they cover?
What specific skills do your caregivers have? (Here you can get more specific about the care your loved one needs, such as medical support or walking assistance.)
What kind of training do you offer for new employees?
Do you provide professional development for your caregivers? Who do you work with to develop these programs?
Is your agency bonded and insured?
How do you choose which caregiver will be assigned to a client? Do clients have a role in the selection process?
How do you respond if a client is not satisfied with their caregiver for any reason?
Are there specific hours when caregivers are or are not available?
How do you provide coverage if a caregiver takes time off or has an emergency?
Do your caregivers have a supervisor who checks up on the care they're providing? If so, how often does this happen, and are clients involved?
Learn More About Our Senior Care in the Kingwood Region
At Visiting Angels® Baytown, we know you want the very best for your loved one in Kingwood, and we want to help you get it. We offer compassionate and experienced senior care in Kingwood, Cove, Dayton, Beach City, Crosby, Pasadena, and Mont Belvieu.
Call Visiting Angels Baytown today to learn more about our senior care services in Kingwood.