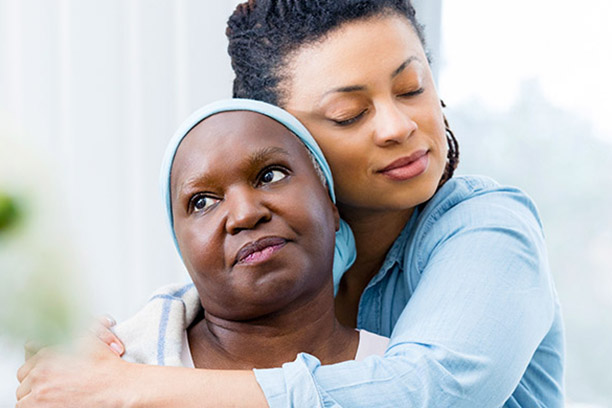 End-of-Life Care for Seniors in Benton, AR, and Surrounding Areas
While death is an inevitable aspect of the human experience, it doesn't make it any easier to deal with. It is crucial that families in Alexander, Benton, Bryant, Mabelvale, and other parts of Arkansas have access to caring and supportive home care services as more and more individuals are choosing to spend their last days at home. Sadly, this crucial part of care is frequently misunderstood or ignored while preparing caregivers and medical professionals for their careers.
Visiting Angels Offers End-of-Life Care Services to Aging Adults in Benton, AR, and the Surrounding Areas
Visiting Angels of Benton provides senior care services to assist you and your family member in their time of need. The comfort of your loved one is our first priority, and our care staff will do all they can to ensure that they feel that way. End-of-life care services are there to comfort seniors with terminal illnesses, both physically and emotionally, as they approach the end of their lives. Helping your loved one while still being there for your family is what our caregivers do best.
Despite the fact that hospice care is not a part of our home care services, our staff is able to collaborate with and provide assistance to those working in the field of hospice. We shall be there for you and your loved ones anytime you need us.

What is End-of-Life Care?
When a loved one receives a terminal diagnosis, they typically need help managing pain and other symptoms. One typical option is end-of-life care provided in the home. Close friends and family members often shoulder the burden of caretaking. It's possible that if something happens to you, you won't have the mental or emotional fortitude to handle everything on your own. Visiting Angels can assist.
You can rely on us to help you and your loved one through the difficult last days of life since our senior care services are empathetic and tailored to each individual's wishes. With our Life Care Navigation suite of services for seniors, Visiting Angels of Benton is here to provide the one-on-one attention you deserve. Our method is laid out in our curriculum, Practical Care Tips for End of Life, which is meant to provide caregivers with knowledge to better help patients and their loved ones in their last days. Visiting Angels of Benton takes a client-centered approach in accordance with these principles. In this model, the level of care is based on your loved one's comfort and well-being.
Why Choose Home Care from Visiting Angels of Benton?
When providing end-of-life care, our caregivers provide essential personal home care services to help:
Minimize pain and other symptoms
Providing personal care such as help with dressing, bathing, and daily hygiene
Alleviate feelings of loneliness, stress, and anxiety
Our senior care providers also make sure that the family and friends of your loved one get the rest and help they need. We help with things like cooking, cleaning, shopping, and errand running. When family caregivers feel overwhelmed, they can rely on us to be there for them, whether that means providing emotional support or a helpful hand.
During this trying time, Visiting Angels of Benton can be there to give the caring assistance you need. We encourage you to get in touch with us so that we can assist you in locating suitable end-of-life care for your family member. We're pleased to answer your questions and set up a time and location for you to meet with our care director in person.
Get Started with Senior Care from Visiting Angels of Benton
Contact our Benton, AR, office to learn how our home care services can help your loved one.


Serving Alexander, Benton, Bryant, Mabelvale and Surrounding Areas
Visiting Angels
BENTON, AR
17724 Interstate 30 Suite 4 Office 14
Benton, AR 72019
Phone: 501-321-4900