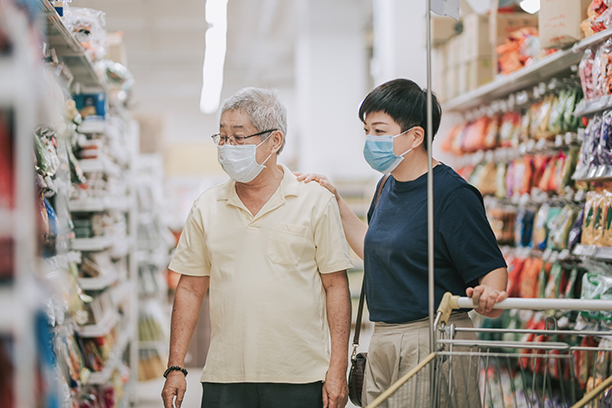 Get the Most from Your Free In Home Supportive Services Consultation in West Hollywood, Los Angeles, CA and the Surrounding Area
Visiting Angels Provides a Guide to Help Families West Hollywood, Los Angeles, Beverly Hills, and Nearby Cities Have a Successful In Home Supportive Services Consultation
At Visiting Angels Los Angeles/Beverly Hills, we understand that you may have many questions when considering in home supportive services. There are so many things to address, such as the caregivers' qualifications, the cost of care, scheduling, and provided services. With so many in home care options available, your family may begin to feel overwhelmed.
That is why Visiting Angels Los Angeles/Beverly Hills offers a free home care consultation to anyone considering our in home supportive services. With an in-home consultation, you can learn about the numerous services provided by our compassionate caregivers and have all your care questions answered.
Why Get an In-Home Consultation?
The best thing about an in-home consultation from Visiting Angels Los Angeles/Beverly Hills is that it gives you a chance to ask any questions you may have about care, and it allows our care coordinators to address your concerns. An in-home consultation also shows our professional care coordinators insight into your loved ones, their personalities, and their care requirements.
Preparation
When preparing for an in-home consultation, the first and most important thing you should do is make your loved one aware that you are contemplating hiring in home supportive services. This subject can be very emotional for seniors, and your loved ones may argue against it. Listen to their concerns. However, it would be best if you emphasized that your priority is their safety.
Before a consultation, it is also helpful to look at your financial situation and think about the kind of assistance your loved ones will need and when they will need it. Please make a list of the questions or concerns you may have so you can discuss them with our care coordinator.
During the Consultation
A care coordinator will schedule a meeting with you and your loved one at your loved one's home before the consultation. During the consultation, the care coordinator will ask about the personal care requirements of your loved one. While this subject may be embarrassing for them to talk about, our care coordinators are respectful and dedicated to helping them maintain their dignity. You can rest assured our care coordinators will put your loved one's mind at peace. Other discussion topics might include:
Homemaking needs

Logistics

Emotional care

Scheduling

Memory care

Other requests and requirements
Care coordinators will also spend time answering any questions your family might have and address your care concerns. Also, our consultations include free fall-risk assessments as well as home safety assessments.
After the Consultation
Using the information you and your loved one provided during the consultation, your care coordinator will create a care plan suited to your loved one's unique care requirements. This will also give a detailed description of how caregivers will help your loved ones and their care schedule. Then, your care coordinator will help match your loved one with a compatible caregiver who can provide your loved one with the compassionate and respectful care they need.
In home supportive services can usually start two days after the consultation; however, depending on your loved one's health situation, care can begin on the same day.
Schedule Your Free, In-Home Assessment
If you are concerned about your loved one's ability to remain safe in their own home in West Hollywood, Los Angeles, Beverly Hills, Mar Vista, or the surrounding area, contact our agency today and ask about our free consultations for in home supportive services.
Serving West Hollywood, Los Angeles, Beverly Hills, Mar Vista, Culver Garden, Rancho Park, Cheviot Hills, Beverlywood, and Surrounding Areas
Visiting Angels WEST HOLLYWOOD, CA
8265 W Sunset Blvd #101
West Hollywood, CA 90046
Phone: 323-512-4357