How Senior Care in Billings Helps with Isolation and Loneliness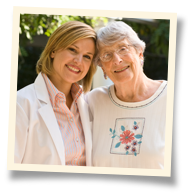 The beauty of senior care services from Visiting Angels in Billings is that they can be personalized to meet the exact care needs of each senior in the area. While care services can offer respite to family caregivers, memory care to seniors with Alzheimer's and dementia, and personal care to seniors with mobility issues, it can also be a lifeline to seniors at risk of prolonged loneliness and isolation.
Senior Care and Isolation in Billings
Being isolated and feeling lonely is not something we often speak openly about in our culture. Chronic loneliness, however, is something that according to an AARP Loneliness Study affects 42 million Americans over the age of 45.
As your loved one ages, their likelihood of living alone and being isolated may increase due to a number of factors. Mobility problems can make it difficult for your loved one to leave the house. Cognitive issues and hearing impairments might make communicating more challenging, and divorce or the death of a spouse could leave your loved one grief-stricken and living alone for the first time in their life.
Not only does loneliness affect your loved one's emotional well-being, it can also have an impact on your loved one's physical health. In fact, a study done in 2015 at the Brigham Young University found that the risks of prolonged isolation can be on par with the risks of smoking and obesity.
Senior Care to Combat Isolation in Billings
Senior care from Visiting Angels in Billings is a great way to ensure your loved one has the companionship and emotional support they need to remain healthy and content. Caregivers can offer assistance around the house and be a positive presence in your loved one's life. They can be there to take a stroll around the block with, play a favorite game with, or look through old photographs with. Their visits can add structure and routine to your loved one's day and give your loved one something to look forward to. Caregivers can also offer transportation and accompaniment to social events, and they can help your loved one stay connected to friends and family by helping with Skype, Facebook, and FaceTime.
To learn more about how senior care can benefit your loved one in Billings, Lockwood, Columbus, Red Lodge, Huntley, Shepherd, Warden, Laurel, Park City, or throughout Yellowstone County, call Visiting Angels in Billings today.