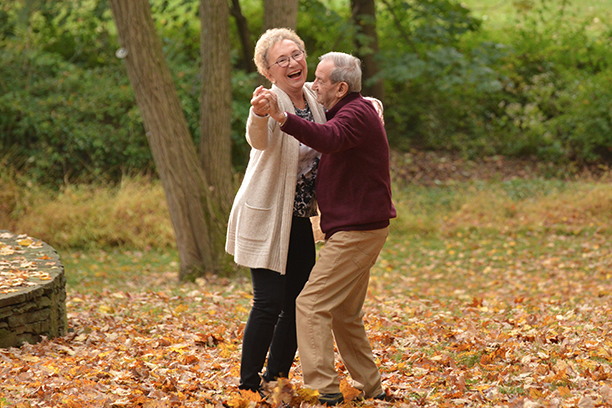 Trusted & Compassionate Living Assistance in Bismarck
At Visiting Angels Bismarck, Character Counts!
Finding someone you trust to care for your loved one can spell the difference between peace of mind and days and nights worrying about their safety and well-being. Finding a trustworthy living assistance provider is simple with the help of Visiting Angels® Bismarck. Our locally owned and operated home care agency is focused on hiring caregivers with exceptional character. We know our team always provides care that protects seniors' dignity and respects their personal preferences. When your loved one's care is in the hands of one of our team members, you'll never have to worry.
No matter what kind of care your loved one requires, whether they have basic needs or are dealing with symptoms of a challenging condition, you can rely on us to pair them with a high-quality care provider. It's this dedication to working with families and understanding their concerns that has allowed us to build a reputation as a trusted care agency in the Bismarck area.
We Care About the Character of Our Living Assistance Providers in Bismarck
Because we care so much about seniors and their ability to live independently, we understand how crucial it is that the people who care for them have unquestionable character. We're implementing a vision of senior care that delivers holistic services to support seniors with their full range of needs, including those that are of a more social or emotional nature. As a result, we are constantly working to make the entire experience of aging in place more comfortable and fulfilling for our care recipients.
Our character-first philosophy of care also applies to our approach of hiring caregivers. When assessing potential new members for our team, we emphasize the importance of character qualities such as patience, gentleness, and empathy. Our experience has shown us that standout caregivers always possess these qualities and are willing to go above and beyond for their care recipients.
Thanks to our hiring process, you can be sure we will match your loved one with a living assistance provider who can meet their needs while helping them enjoy a better quality of life. Although we believe each member of our team for the Bismarck area can deliver fantastic care that upholds our high standards, we always personalize our caregiver matches by taking care recipients' lifestyle preferences and personalities into consideration.
Get started with a living assistance consultation in Bismarck, Fort Rice, Hanover, Huff, Judson, Mandan, New Salem, Lincoln, St Anthony, or a town in the vicinity. Simply give Visiting Angels Bismarck a call today!
Serving Bismarck & Mandan
Visiting Angels
BISMARCK, NORTH DAKOTA
1102 S Washington St #311
Bismarck, ND 58504
Phone: 701-250-1800
Fax: 701-751-2715