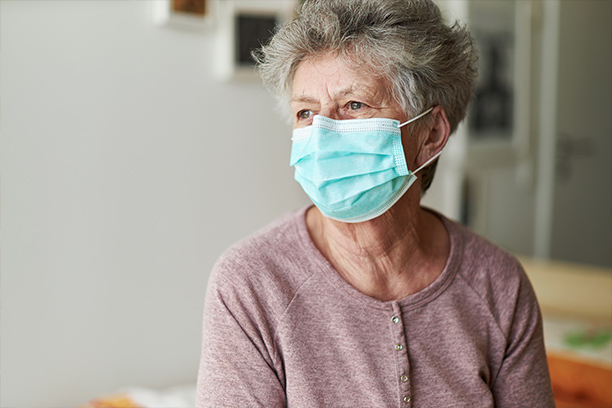 Hospital-to-Home Recovery Care at Home for Seniors in Bradenton, FL
Our home care referrals give seniors in Bradenton and surrounding Florida communities the support and assistance they need when recovering from surgery or illnesses.
Your loved one may need knee or hip replacement surgery as they get older. They will need someone to help them get to the hospital, safe transportation back home following surgery and assistance getting settled in. Other medical procedures, such as chemotherapy or vision exams, can leave a person unable to drive or feeling unwell.
Whatever the situation may be, recovery care at home from Visiting Angels Bradenton can help you or your loved one maintain independence while getting the assistance you need.
Our Three-Step Approach to Recovery Care at Home
Most non-emergent surgeries – like hip or knee replacements – are scheduled weeks in advance. You may not know the exact time of your operation, but you do know the date. This is a great time to contact Visiting Angels to set-up recovery care services. We're able to assist even before you get to the hospital and create a customized plan of care that supports your doctor's orders.
Step 1: Help at the hospital
We can refer a caregiver who can provide safe transportation to the hospital or center where the procedure is taking place. The caregiver can remain at the facility throughout the procedure, receiving updates on progress and sharing with your family as desired. Once the procedure is complete, the caregiver will be right there, ready for the next steps!
Step 2: Support during the discharge process
Safe, reliable transportation following surgery is essential. Your loved one's caregiver will not only make sure they get home safely but get them settled and comfortable. This may include preparing a meal or two, picking up prescriptions and monitoring their behavior or symptoms.
If your loved one is being discharged to a rehabilitation facility, caregivers can help there too! A caregiver can provide continuous recovery care and companionship through daily or weekly visits. This kind of one-on-one assistance may not be provided by the rehabilitation facility, and the support of a personal caregiver will support your loved one's overall well-being.
Step 3: On-going care at home
Assistance during and immediately after surgery is an important part of the recovery process. However, ensuring seniors get the long-term care at home they need throughout the recovery process is just as necessary.
Did you know that 20 percent of all discharged seniors are readmitted to the hospital within 30 days of their release? Independent adults often rush the recovery process by trying to do tasks they shouldn't be. Help from a caregiver can encourage your loved one to rest and focus on making a full recovery.
Some of the ways caregivers can help with long-term recovery care include:
Bathing, dressing, and personal grooming
Shopping for groceries and preparing meals
Light housekeeping and laundry
Transportation to follow-up appointments and physical therapy
Medication reminders
Overnight monitoring and mobility assistance
Contact Visiting Angels Bradenton to Get Started!
Planning ahead for post-surgery care at home will help make your loved one's recovery a more manageable situation. They can receive the support and assistance they need while you have peace of mind knowing that they are safe and well cared for.
If you're planning for your own or a loved one's operation, please contact Visiting Angels in Bradenton, FL to learn how we can help!
Serving Bradenton, Bradenton Beach, Bayshore Gardens, Ellenton, Lakewood Ranch, Longboat Key, Palmetto, Parrish and Surrounding Areas
Visiting Angels BRADENTON, FL
4814 26th Street West #A
Bradenton, FL 34207
Phone: 941-758-4500
941-758-4505
NR3021171