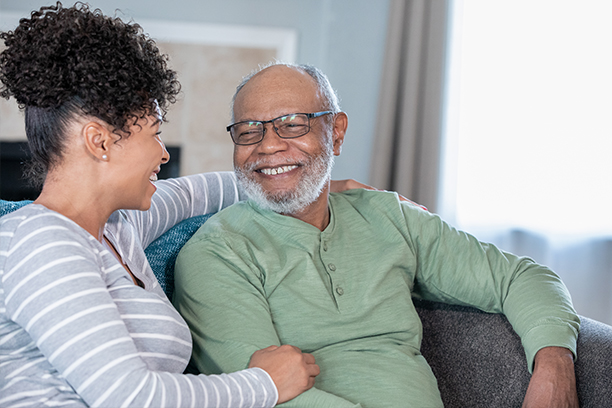 Flexible Elder Care Assistance in the Bryan-College Station Area
---
As our loved ones age, they often need some help around the house. If you have children of your own or a demanding schedule that doesn't allow you the proper time to assist your parent, grandparent, or other relative, arranging elder care assistance can provide the help you need. The team at Visiting Angels
®
of Bryan, TX is experienced in helping families find elder care assistance in the Bryan-College Station area that makes aging in place possible. And with our flexible, adaptive elder care assistance plans, you can be confident your loved one will always have the care they need.
At Visiting Angels of Bryan, TX, we know that care needs will change over time. During our initial pre-care consultations, we will work with you to create a personalized elder care assistance plan for your loved one that addresses all their needs, preferences, schedules, and budget. This care schedule will remain flexible so that we can accommodate changes. If you need to change your services, schedules, or caregiver, simply get in touch with us and we will facilitate the change as smoothly as possible to ensure there is no lapse in service. We're committed to providing uninterrupted care during times of transition.
We can also accommodate unexpected changes that happen quickly. Life can change at the drop of a hat, and not having a plan in place can be stressful. Late-day releases from medical facilities, transitions to or from assisted living, and several other situations may catch you off guard. Luckily, our team is prepared for these situations, and many of these and other emergency situations can be accommodated within 24 hours.
Getting Started with Elder Care Assistance in Bryan-College Station
From the initial consultations, throughout the duration of care, we are with you every step of the way to address your concerns, answer your questions, and provide peace of mind. This commitment to service is one reason why Visiting Angels of Bryan, TX has become a trusted partner in elder care assistance to families in the Bryan-College Station, Brenham, Navasota, Caldwell, Madisonville Calvert, Huntsville, TX, and the surrounding communities.
If your loved one lives in the Bryan-College Station area, we can provide the assistance they need to continue living safely at home. To learn more about our elder care assistance services and how flexible care can meet your needs, call our office today at (979) 209-0027. We look forward to meeting you and your family.
Serving Bryan, College Station and the Brazos Valley
Visiting Angels
BRYAN, TX
707 Texas Ave #111A
College Station, TX 77840
Phone: 979-209-0027
Fax: 979-393-0003