5 Ways to Care for Older Loved Ones During the COVID-19 Pandemic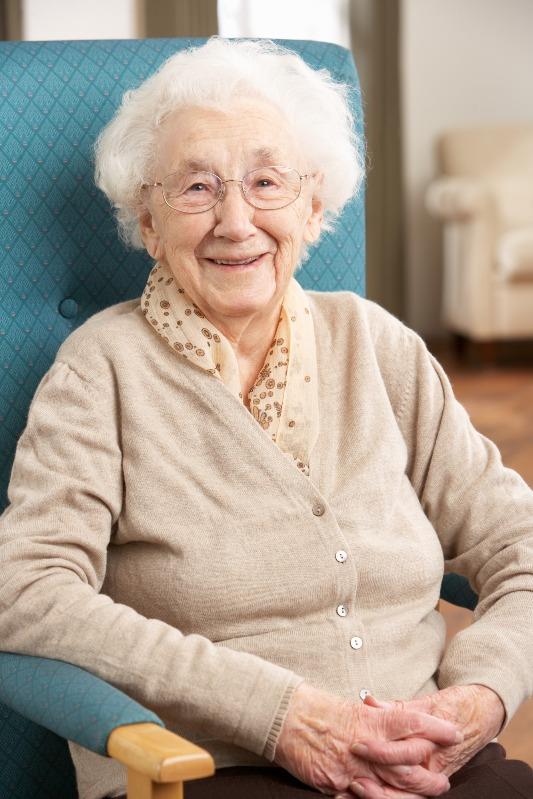 According to the Centers for Disease Control, older people have a higher likelihood of severe illness if they contract the COVID-19 virus. This is especially true for older adults who have underlying medical issues like heart disease, diabetes or lung disease. Social distancing is the best way to reduce your loved ones' risk of contracting the disease. This means many of us are not able to visit or provide direct care to our older family members for the foreseeable future.

If you are a family caregiver or a friend of a senior, below are 5 ways to help seniors during this trying time.

1. Stay In Touch Using Telecommunication
In the United States, individuals aged 60 and older are more likely to live alone than in any other country in the world. During the coronavirus pandemic, social distancing presents unique emotional and mental challenges for seniors who are already alone most of the time. It's crucial for you to stay in regular communication with older loved ones during the outbreak, not only to provide them with much-needed social interaction, but to also keep tabs on their health and healthcare needs.
Telecommunication is the safest way to maintain contact with seniors during the coronavirus outbreak. Phone calls and emails are the easiest, most accessible options for seniors who may not be tech-savvy. However, seniors who can use a smartphone can install and use video chatting apps like Skype, Zoom, Facetime, and Facebook Messenger to both talk to and see their loved ones during communication. Video chatting can be helpful for seniors' loved ones because it allows them to see how older loved ones look and how their homes look. You can assess whether your loved one is losing weight, looks ill, or hasn't been able to keep up with housework. If you sense that a senior loved one is ill or isn't able to keep up with housework, it may be time to seek outside help.
2. Encourage Exercise
Many seniors rely on senior exercise programs at their local gyms to maintain muscle tone and cardiovascular health. Unfortunately, these programs are on hiatus during the coronavirus outbreak. As a result, many seniors may see their gains in strength and balance dwindle, as they get less exercise and perform fewer strength-builder activities.

Fortunately, there are ways to encourage your elderly loved ones to stay active during COVID-19 social distancing.
Offer to take a "virtual walk" together, and video chat or chat via cell phone with your loved one while you both take a walk around your respective neighborhoods.
Offer links to online resources for seniors, including Go4Life.nia.nih.gov, which provides seniors free exercise videos, plus motivation and safety tips.
Other free online resources for senior exercise routines include: Fitness with Cindy, Bob & Brad and Jenny's Fit Start.
Make an effort to reach out to your loved one and encourage them to exercise on a daily basis. Even if he or she doesn't feel comfortable leaving their home to talk a walk, they can make an effort to stretch, stand up regularly, and drink more water throughout the day.
3. Send Care Packages
As many seniors remain confined to their homes, it is important for healthy younger individuals to help them access essential products and supplies. If you have the financial resources, an essentials care package can help your senior loved one weather these hard times.

Care package items can include:
Non-perishable food items like frozen foods, canned goods, pasta and nut butters
Games, puzzles, or books
Pet food for seniors with pets
Toilet paper, paper towels, disinfecting wipes, and hand sanitizer
Personalized cards or messages
You can drop off or mail a care package to a senior's doorstep, so it's an easy way to show you care without breaking the social isolation recommendation.
4. Find Local Support Options
Do you have a senior loved one in Mercer or Burlington County? There are multiple support networks for food and food delivery to seniors.
5. Hire In-Home Senior Care Services for a Senior
One of the best ways to help a senior is to obtain professional home care services, such as Visiting Angels. A professional home care company will send a certified, trained caregiver employee directly to a senior's home. The caregiver will disinfect the home, do laundry, prepare meals, provide medication reminders, go grocery shopping and/or pick up prescriptions, and provide friendly companionship which helps discourage a feeling of isolation. Professional in-home caregivers trained in coronavirus protocol provide seniors with the care they need while minimizing a senior's risk of contracting the virus.
Everyone at Visiting Angels of Mercer and Burlington Counties in New Jersey is committed to helping seniors and their families stay safe and healthy throughout this pandemic. Our owners, staff, and heroic caregiver employees are determined to protect each of our clients as much as possible. Our goal is to keep seniors safe at home—and out of coronavirus danger!
The World Health Organization's Five Tips for Stopping Coronavirus
Remember: it's important to do your part to stop the spread of coronavirus and help your senior loved ones stay safe and healthy.

Check out the World Health Organization's five tips for stopping the virus:
Hands — Wash Them Often
Elbow — Cough Into It
Face — Don't Touch It
Space — Keep Safe Distances
Home — Stay If You Can