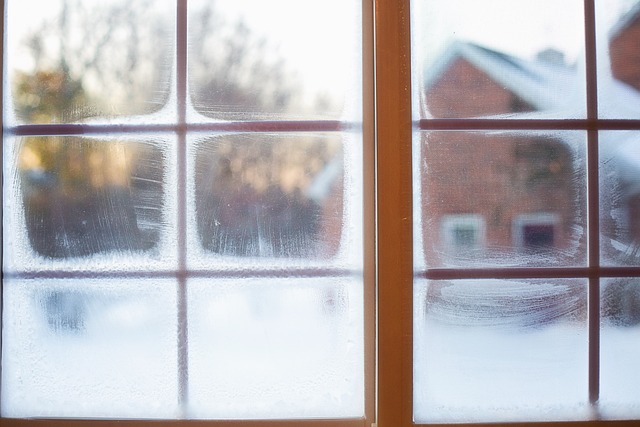 8 Ways for Senior Adults to Stay Active During Cold Winter Months
In cold weather climates, older seniors need to take extra care of their bodies during the winter season. Especially in the colder months, older adults find it difficult to maintain body heat and mobility. Certain illnesses make it harder to stay warm and active in colder months, as well.
As an older adult, it's best for you to stay indoors during the colder months and continue to stay active. There are excellent ways to keep moving your body while staying comfortable and warm inside.
Staying Active Indoors
Staying indoors in the cold season doesn't mean that you need to compromise your health and fitness. There's a wide variety of fun indoor activities and exercises that you can schedule for yourself to stay at the peak of health even if it is cold outside.
1) Hallway/Mall Walking Groups
According to Harvard Health, walking has significant benefits for seniors' health that surpass any other activity. Joining a group of hallway or mall walkers will keep you indoors while you get in your daily 4,000 steps. Other benefits include:
walking helps maintain your weight or lower it, depending on how much you walk; for seniors, it's essential to keep your weight within manageable limits for mobility

walking reduces cravings for sweet foods

walking eases joint pain

it helps to boost immunity
2) Fixing a Routine for Exercise
Cleveland Clinic recommends that seniors need to clock in an average of 30 minutes of exercise every day. As a senior, you need to assess your daily routine to find a spot where you can spare some energy for light, senior-friendly exercise. It doesn't matter what time of the day it is; fit in those 30 minutes of light exercise wherever your schedule and routine allow.
3) Chair Exercises
Chair exercises are mostly mobility oriented and help to open stiff joints and work dormant muscles. Some of these exercises also help to build strength in the joints. The best part is that they can be performed while you enjoy your favorite TV show. Chair exercises only need a chair for equipment, and you don't even need to step outdoors or into another room to do them.
4) Engaging in Activities You Love
There are various forms of workouts that you can experiment with to find the one that helps your body. For example, you can hire a yoga trainer to help keep your muscles and joints flexible in the winter. If yoga isn't up your alley, you can experiment with working with lighter weights while sitting on a chair. Weights help build muscle strength, speed up your metabolism, and keep those excess pounds off as the inclement weather conditions keep you indoors.
5) Mental Stimulation
Mental exercise is just as necessary as physical exercise. A walk around the neighborhood may not be possible in the winter months; however, you must give your mind an alternative outlet. Playing games like checkers, chess, crosswords, puzzles, and solving riddles helps keep you mentally stimulated and positive. Try to find a mental exercise to test your mental aptitude and maintain sharpness as the dull winter months pass by outside.
6) Digital Fitness
The internet is a rich resource of health tips and exercises. On YouTube, you can find many videos with exercises that can be performed indoors. The best part is that you can choose your exercises or mix and match them from various videos to create your own routine that works best for your body. There are also several fitness apps that you can choose for fitness routines suitable for seniors.
7) Cooking
Cooking is an outlet for your creative energies and can help reduce stress significantly. Older folks can engage in activities like baking pies or cookies or helping family members prepare meals to stay active indoors during the winter months. Cooking helps to work the legs, shoulders, hands, and mind simultaneously and is an immediately rewarding activity as well.
8) Set Measurable Goals
The winter season makes it easy to be lazy and stay stationary. This makes it essential to designate an accountability partner who keeps track of your activity levels throughout the day and prompts you when you are getting too sedentary for your own good. You can set goals that are realistically achievable (like clocking at least 4,000 steps a day) by your standards and stick to them as best as you can.
Benefits of Staying Active As We Age
A lot happens in your body as you age. Some changes are positive (like wisdom and maturity), while others aren't enjoyable (like squeaky joints). No matter what happens, staying active helps you navigate your senior years better:
You can manage your health and body weight by being active

Exercise helps improve bone health and cardiovascular health

Exercise also helps build stability and strength in the body—you can avoid falls

Staying active promotes mental health and helps you get a good night's sleep

Exercise keeps you focused and alert, and improves your social wellness
Exercising also gives your brain the necessary dose of endorphins to help you stay positive, which can mean exercising not only helps your body but your mind as well. By creating a fitness schedule for yourself this winter, you can maintain your health even through the snowy months.
Staying fit during the winter months isn't as challenging as you think. Visiting Angels in-home senior care can help older people stay active this winter. Our home health aides can assist with exercises and provide companionship with walking, for example. Get in touch with us for more information.