December 2018 Outstanding CHHA Employees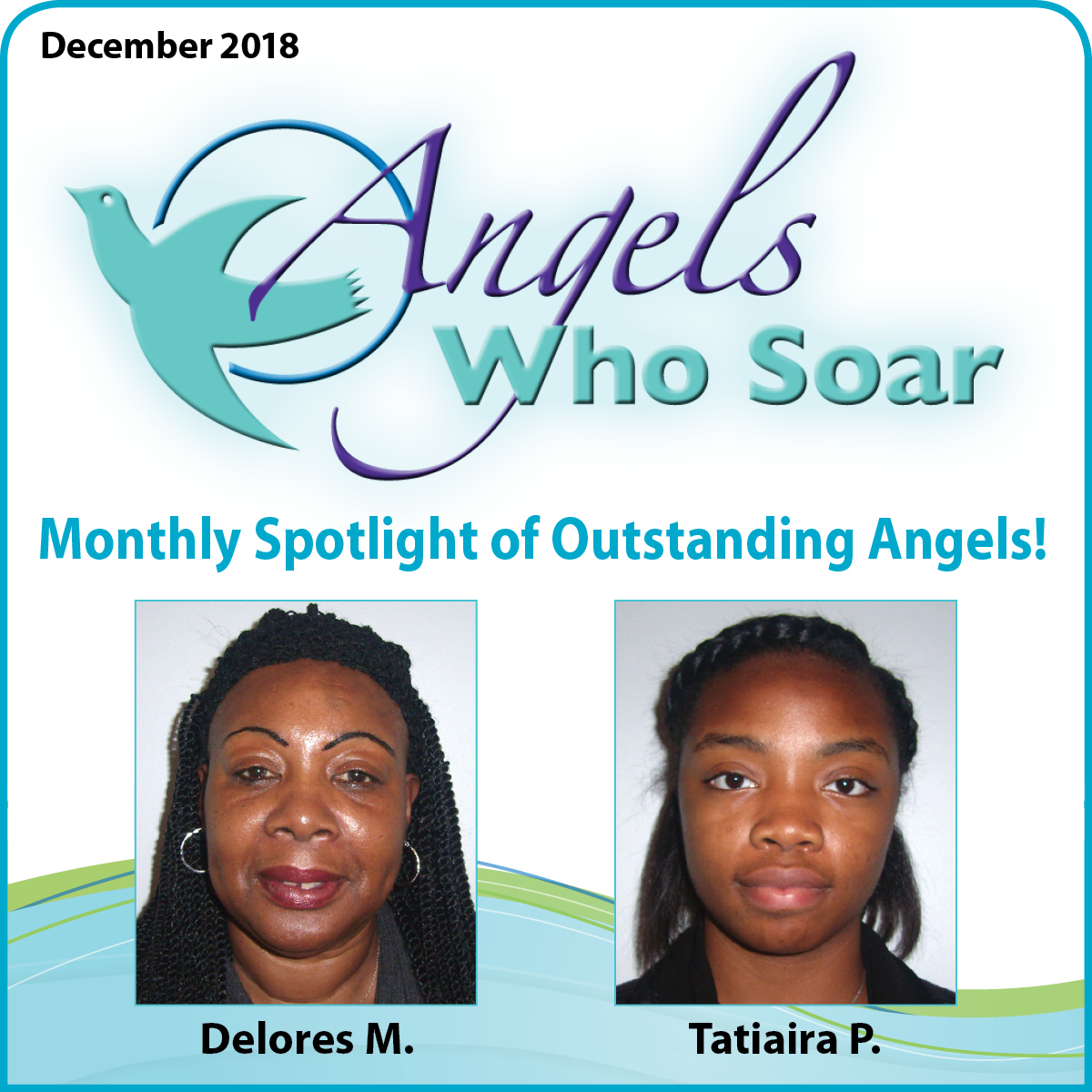 December 2018 Angels Who Soar
We appreciate and value our home care field employees! Every month we spotlight them as Angels Who Soar. This December we are highlighting Delores M and Tatiaira P.
Delores is the type of Angel that everyone loves. She is friendly and always has a smile on her face. One of our clients even commented that she is like a ray of sunshine every time she walks into a room! Delores consistently does everything and more to make sure our clients are happy.
Tatiaira is a wonderful Angel who cares very deeply about our clients. She is intuitive with clients' needs and does a marvelous job. She is always willing to go the extra mile—staying late if needed without complaint. One of our clients said she didn't know what she would do without Tatiaira. Our client also said that Tatiaira does everything that is asked of her with a smile on her face.
Thank you, Delores and Tatiaira!