March 2018 Employee Spotlight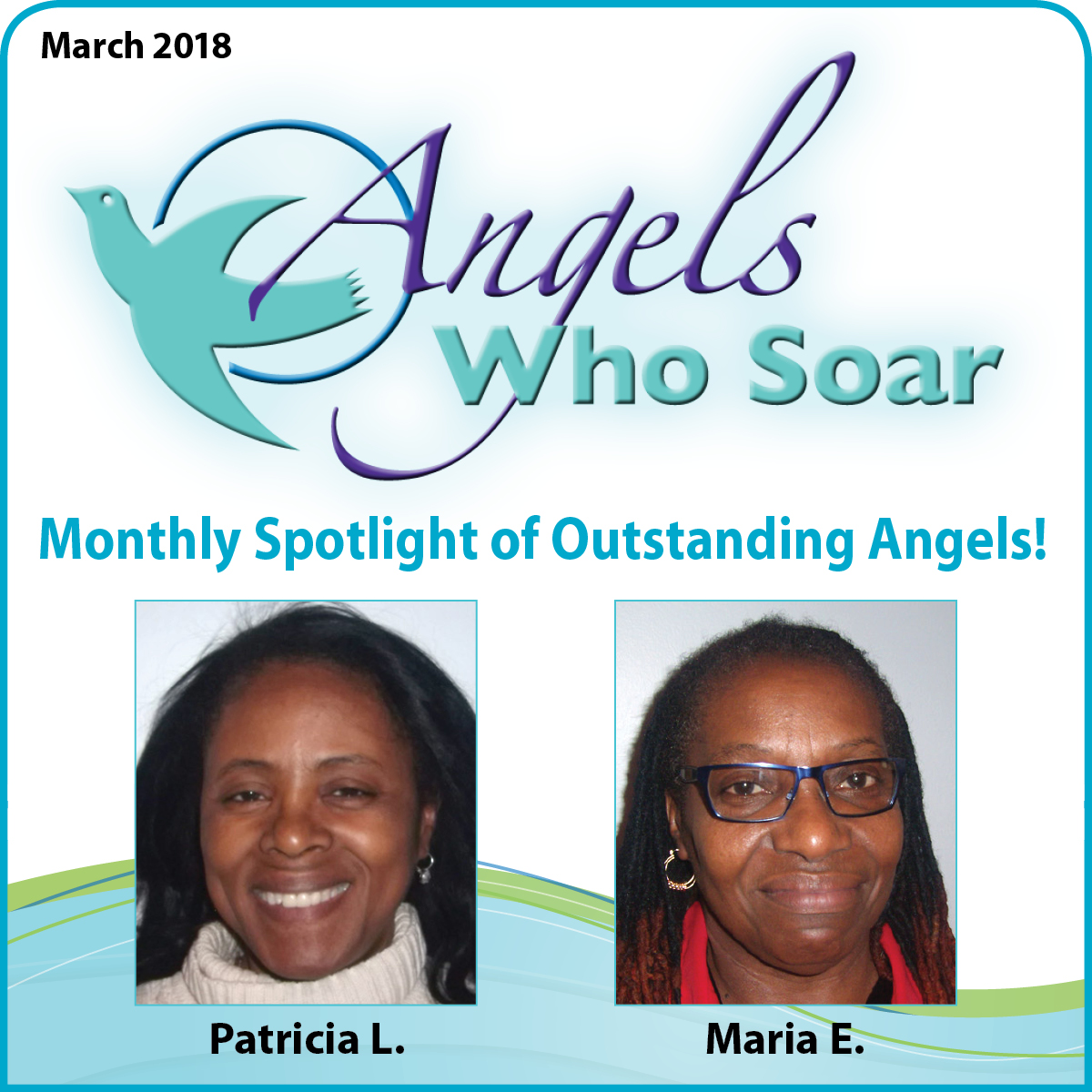 Patricia L., has been an employee with our company for 7 years. Patricia displays a happy, positive demeanor which brightens our clients' days. Patricia has routinely shown an eagerness to work and puts her best foot forward on every assignment. In her current assignment, our client has remarked that she treats him as though he were family, and shows much care in all she does.
Maria E. has been one of our loyal Angels since 2016. She displays flexibility is and willing to accept additional assignments, even in a pinch at the last minute. She goes out of her way to form personal connections with our clients and does her best to fulfill any special requests our clients may have regarding their care.
Thank you, Patricia and Maria! We appreciate all you do for our clients and for our company!