Blog: October Employee Spotlight 2017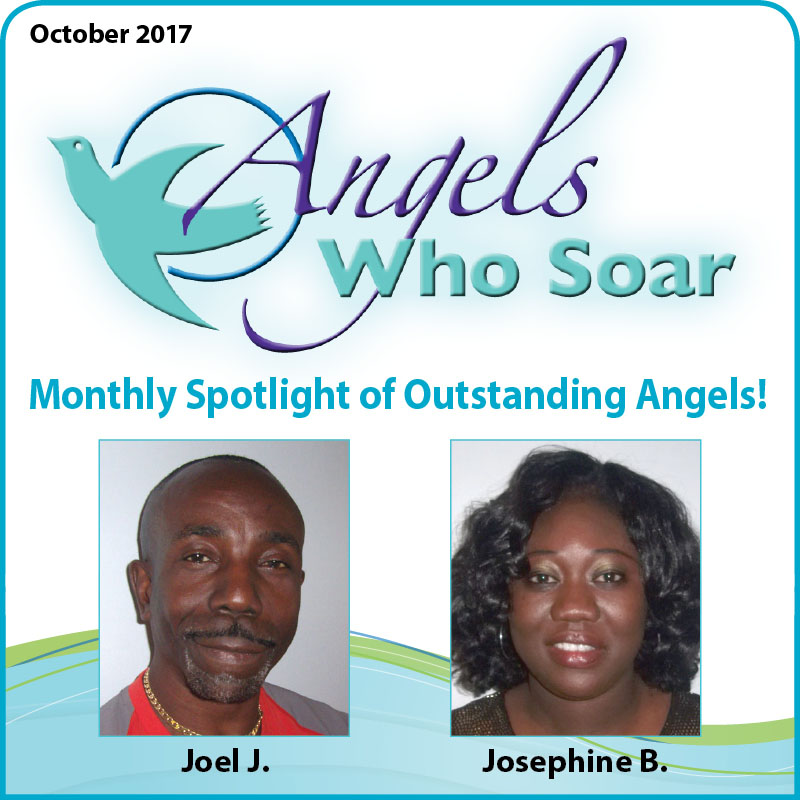 We're happy to announce our October "Angels Who Soar." This month we are featuring two outstanding employees, Joel J. and Josephine B. We appreciate these hard-working Angels!
Joel J. has been a loyal Angel since 2014. He's been doing an excellent job on a very unique and challenging assignment recently. He continually represents Visiting Angels very well with his professionalism and positive attitude!
Josephine B. is a newer Angel who has been with one of our clients since his first day of service in February. Josephine demonstrates calming patience with difficult situations. The family has recognized this and has remarked, "Josephine has the patience of a saint!" The family really appreciates Josephine and her help with their father.
Thank you, Joel and Josephine!