September 2018 Outstanding CHHA Employees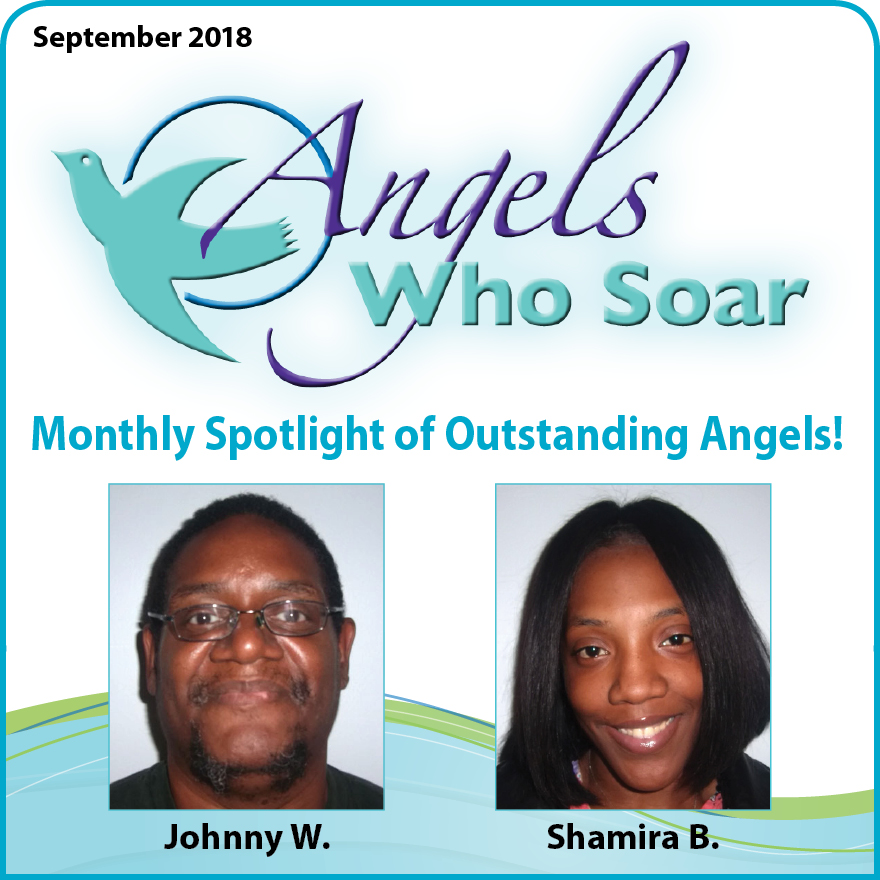 We appreciate and value our home care field employees! Every month we spotlight them as Angels Who Soar. This September we are highlighting Johnny W. and Shamira B.
Johnny has been one of our outstanding Angels for nearly a year. In that time, he has been consistently reliable and dependable. He's also well-liked by our clients and other caregivers, too. Our office staff appreciates that Johnny is very willing to accommodate extra shifts and last-minute schedule changes.
Shamira is a friendly, outgoing Angel. Recently, a client commented that she had never had a happier caregiver than Shamira, that it was obvious that she enjoys her job. Shamira is flexible and always tries to accommodate the requests of the Care Management Team as well as those of our clients.