September 2019 CHHA Employee Recognition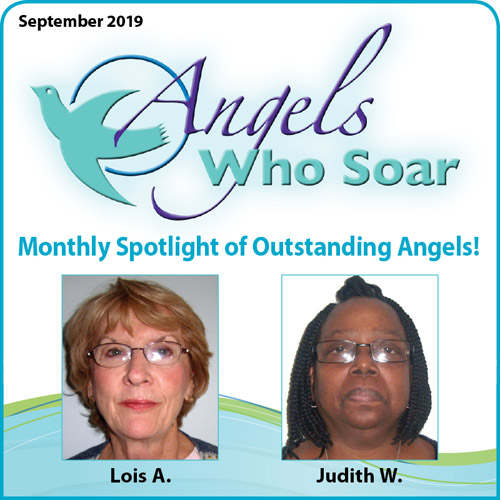 September 2019 Angels Who Soar
Every month, we spotlight outstanding Angels. This month, we focus on Lois A. and Judith W.
Lois has been on our Angel team since November 2018. She possesses a particular trait which we desire in our caregiver employees—she communicates with us on a consistent basis—very important for employees who work in the field. She's also an exceptionally hard-worker, taking on many fill-in cases, even those which require significant travel. Lois has a great attitude and is a team player!
Judith has been with Visiting Angels since May 2018. She's a Star Angel who is eager and willing to work with challenging and difficult assignments. She is also willing to travel to out-of-the-way locations. She performs her job professionally, all while remaining positive, respectful, and with a marvelous sense of humor!
Thank you, Lois and Judith!