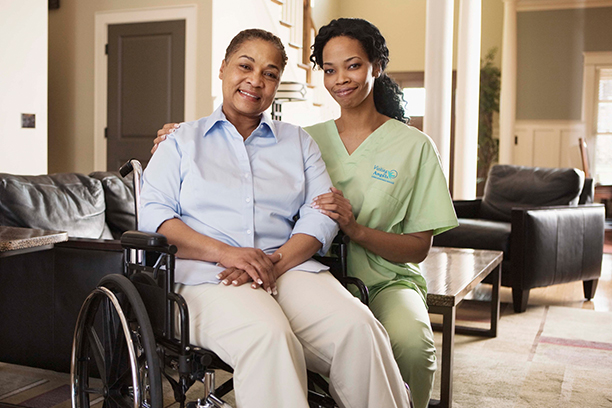 Elder Care News Columns
Creative ideas and activities for family caregiving. Keep your loved one happy with these inventive ideas.
Warmer Days: Exercise for Seniors Can Lead to Health and Happiness
Seniors benefit from exercise and fresh air...they'll feel better, stay healthier, and be happier. Try to incorporate fun and beneficial activities each day.
Download the PDF article.
Art & Music: Breaking Through the Barriers of Alzheimer's Disease
Art and music therapy can help those with dementia. A familiar tune brings joy and helps them better relate to other people. Art therapy is also a successful tool when working with someone with Alzheimer's or other related dementia.
Download the PDF article.
Elderly Nutrition: Is Your Aging Loved One At Risk for Malnutrition
Seniors don't always eat right. They may not feel well, may not want to prepare a meal for just themselves, or have diminished capability of preparing food. It's important to monitor your loved one's diet and eating habits in order to keep healthy.
Download the PDF article.
I Want In-Home Care…But, How Do I Choose What Type Is Right For Me?
Do the variety of elder care options have you confused? This article will help explain the differences between registries, home care agencies, home health agencies, and private hire.
Download the PDF article.
Making T.I.M.E. for All Family Members: Preserving a Good Relationship with Your Aging Parent
Your parents are getting older, so now's the time to make the most of holidays and special occasions. Look for ways to strengthen your relationship with them and continue cultivating happy memories.
Download the PDF article.
Serving Mercer & Burlington Counties in New Jersey
Visiting Angels
MERCER & BURLINGTON COUNTIES, NJ
140 Darrah Ln
Lawrenceville, NJ 08648
Phone: 609-883-8188
Fax: 609-883-8199
200 Campbell Dr #105C
Willingboro NJ 08046
Phone: 609-883-8188