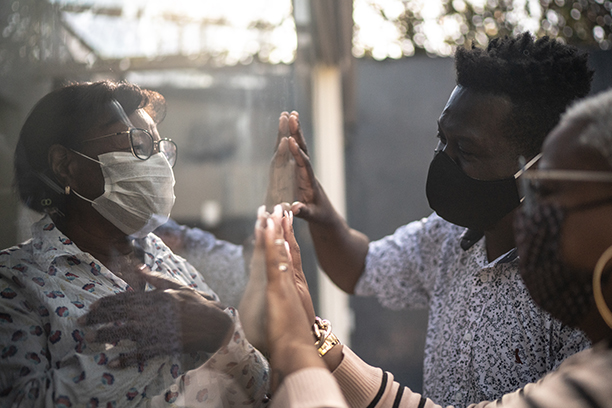 Visiting Angels Provides Alzheimers Resources to Families In Burlington, VT and the Surrounding Area
At Visiting Angels of Vermont, we often receive questions about Alzheimer's. With our experience and Alzheimer's resources, we strive to help Vermont families learn more about this disease and their options for Alzheimer's care. Below are some of the most common questions asked to us, answered by our senior care professionals.
What is Alzheimer's?
The National Institute on Aging refers to Alzheimer's disease as an "irreversible, progressive brain disorder that slowly destroys memory and thinking skills and, eventually, the ability to carry out the simplest tasks." More than 5 million Americans of all ages are currently living with Alzheimer's. Although, the vast majority of those with Alzheimer's are over the age of 65.
What are the risk factors for Alzheimer's?
The three most common risk factors are advanced age, genetics, and heart health. Although, scientists are still searching for the exact cause of Alzheimer's disease.
What are the symptoms of Alzheimer's?
Symptoms for Alzheimer's are typically expressed through a person's behaviors, speech, and thought patterns.
Some of the most common symptoms include:
Short-term and long-term memory loss

Struggles with day-to-day, unfamiliar activities

Mixing up or forgetting words

Frequently losing items

Confusion about the current time or place

Confusion about the names and identities of people
Does Alzheimer's have a cure?
Alzheimer's currently doesn't have a cure. Although, research surrounding Alzheimer's is ongoing. Scientists are often finding new ways to delay the onset of Alzheimer's symptoms and prevent the disease from developing further.
What are my options for Alzheimer's care?
To ensure the safety of those involved, seeking professional Alzheimer's care is recommended especially as the illness progresses into its late stages. Learn to prepare for the later stages of Alzheimer's here.
At Visiting Angels of Vermont, we recommend hiring Alzheimer's home care, like the services that we offer local seniors. Our Alzheimer's resources, for example, offer specific services for the side effects of Alzheimer's (i.e. wandering assistance). We provide our caregiving at our client's residence to ensure that our clients remain comfortable within familiar surroundings.
For more information about our Alzheimer's resources or dementia care, call 802-210-1108 to request a free consultation.
Serving Burlington, Colchester, Montpelier, St Albans, and nearby areas
Visiting Angels
VERMONT
78 Severance Green #106
Colchester, VT 05446
Phone: 802-210-1108
Fax: 802-862-2788