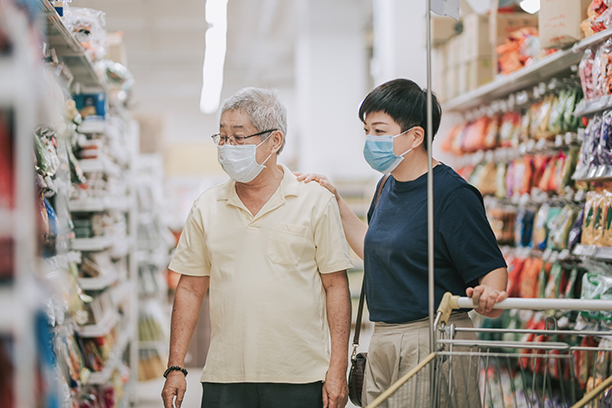 Experienced Home Care Providers in Carlisle, Gettysburg and Chambersburg, PA
At Visiting Angels, our home care providers offer much-needed support for seniors in Carlisle, Gettysburg and Chambersburg, PA
If your loved one wants to age at home in spite of their medical issues or health problems, consider working with Visiting Angels Carlisle. We understand that to most seniors, home is a place where they want to spend their golden years and our caregivers intend to help our clients stay there as long as possible.
Why Choose Home Care Providers from Visiting Angels Carlisle
At Visiting Angels Carlisle, we are very proud of our caregivers and the great work they do on a daily basis. We have only the most qualified professionals on our staff who understand the importance of providing top-quality in-home senior care and making a difference in the lives of our clients.
Our caregivers provide the best personalized senior care with dignity and respect and help our clients feel safe and comfortable in their homes. At Visiting Angels, we are aware that meeting the physical needs of seniors in our care isn't enough to keep them happy, active and engaged in life. This is why our caregivers are also focused on meeting the emotional needs of our clients.
Finding a Good Fit is Key
It is not unusual for our home care providers to become like family to seniors. It is our commitment to caring for the whole individual instead of just their physical needs that creates this deep bond between a client and a caregiver. If you decide to work with us, rest assured that our companions will work closely with you and your loved one to ensure your parent's needs are met.
When a client is not able to trust their caregiver or feel completely comfortable around them, high-quality senior care simply isn't possible.
This is why we will work with you to find a caregiver who is the ideal fit for your family member.
Contact Us to Learn More!
We're proud to say that we are the leading agency that offers essential senior care in Carlisle, Gettysburg, Chambersburg and surrounding PA communities. We offer high-quality services that are designed to meet a wide range of needs. Whether your loved one requires assistance with daily living activities, respite care or private duty care, you can count on us. We will create a customized care plan tailored to your parent's needs to ensure they will receive the care they need to live safely at home.
To learn more about our services or our home care providers, don't hesitate to contact our office in Carlisle or our drop sites in Gettysburg and Chambersburg. Let us know how we can help.
Serving Carlisle, Gettysburg, Chambersburg and Surrounding Areas in Cumberland, Franklin and Adams Counties in PA
Visiting Angels Carlisle, PA
325 S Hanover St #2A
Carlisle, PA 17013
Phone: 717-356-9871