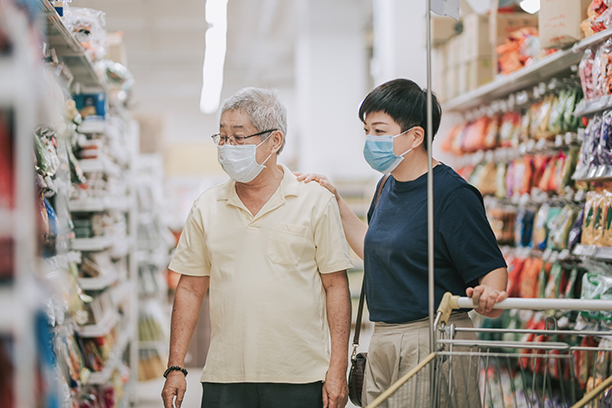 Quality Home Care Services: How Our Social Care Program Makes a Difference in the Lives of Seniors in Carlisle, PA and Surrounding Areas
Our quality home care services include our Social Care program, which focuses on helping seniors in Carlisle, Gettysburg, Chambersburg and surrounding areas in PA learn how to use digital tools and platforms to stay in touch with loved ones
In-home senior care consists of many levels. Physical assistance with daily tasks and responsibilities is important for maintaining independence. Care that focuses on a person's mental health and emotional well-being is significant for staying sharp and happy with age. Finally, our Social Care program is essential in preventing isolation, loneliness and depression, which are all too common among seniors today.
At Visiting Angels Carlisle, our caregivers can help your loved one with all activities of daily living and make sure they stay socially connected with family and friends.
How Our Caregivers Keep Seniors in Carlisle and Surrounding Areas Socially Engaged
When family members live near each other, it is fairly easy to organize social visits. You can stop at your loved one's home after work or a caregiver can drive them to your place for a Sunday meal. But what happens when you do not live close or your obligations simply prevent you from seeing your loved one as often as you would like?
At Visiting Angels Carlisle, our quality home care services can help solve this problem. By using modern technology, our social care program lets seniors regularly communicate with family and friends via social platforms like Facebook, Instagram and Skype. By utilizing social networks and VoIP services, seniors can easily stay in touch with everyone they care for. They can view photographs and videos posted by their grandkids, chat with their adult children whenever possible and even make video calls.
How Our Social Care Program Can Help
Since not all seniors are tech-savvy and some have never even used a smartphone or computer, our quality home care services include teaching older adults how to:
Use a smartphone
Send text messages and emails
Use Skype or FaceTime
Create a Facebook account or page
Shop online
Research information online
Stay safe on the internet
If you believe your loved one could benefit from our Social Care program, please do not hesitate to reach out to our Carlisle office or our drop sites in Gettysburg and Chambersburg. We are here to answer your questions and schedule a free, no-obligation consultation with your family.
Serving Carlisle, Gettysburg, Chambersburg and Surrounding Areas in Cumberland, Franklin and Adams Counties in PA
Visiting Angels Carlisle, PA
325 S Hanover St #2A
Carlisle, PA 17013
Phone: 717-356-9871
Backed by Research
Our quality home care services are based not just on experience, but science too. Namely, recent studies have shown that:
Surfing the web lowers depression in older adults by 20 percent.*
Seniors who use Facebook on a regular basis improve their mental updating skills, that is, working memory, according to a study from the University of Arizona.
Seniors who use social platforms are happy when they are online, as measured by breathing rates, brain stimulation, and pupil dilation.**
* Washington, D.C. based Phoenix Center
** Journal Cyberpsychology, Behavior, and Social Networking