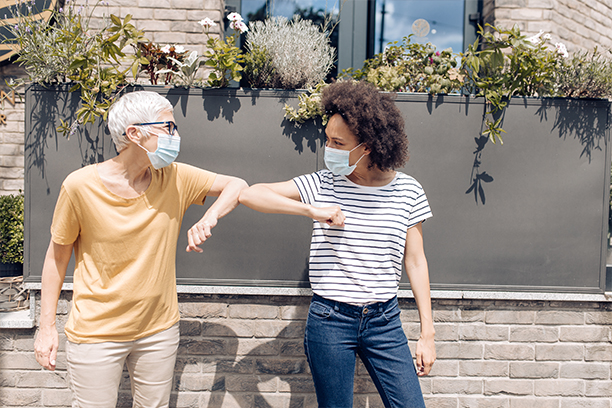 Long-Distance In-Home Care for Elderly Adults in Carrollton, TX and Surrounding Areas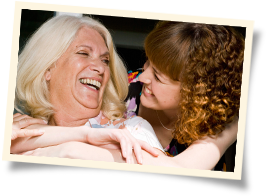 For adult children, it's normal to live far away from their parents, whether it's for work or family reasons. Keeping in touch and making sure your loved one is okay is one of the most difficult aspects of living far away from an elderly relative or friend. Many families communicate through phone or text, but if your loved one is unable to do routine everyday tasks due to age-related issues, this may not be enough. If this sounds like your current situation, you should consider professional in-home care for elderly adults.
At Visiting Angels Carrollton, our team is ready to assist you in any way we can. We know how difficult it may be to arrange care for a loved one when you can't be there. That's why we offer our long-distance care consulting solutions for families who have a senior loved one living in Carrollton, Coppell, Farmers Branch and surrounding areas in Dallas County, TX. We handle the whole process of organizing senior care services for faraway families, from the initial consultation to regular check-ins once we've started delivering care, in order to give you peace of mind.
How We Handle Arranging Care from Afar
Communication is essential when arranging in-home care for elderly adults, and that's why we make the process as simple and stress-free as possible, even for families who live far away. Our caregivers and office staff keep in touch with the families we serve on a consistent basis. All of our Angels are trained to provide your loved one with the individualized support attention they need and deserve.
Here's how Visiting Angels Carrollton can work with you to arrange the care your loved one needs:
In-Home Consultation
When it comes time to arrange care for your loved one, reach out to our office and our team will arrange a free consultation in your loved one's home. If you live outside the Carrollton area, we'll make sure to keep you in the loop via phone, email or video chat.
Planning and Scheduling
Your loved one's needs, daily routine and desired qualities in a caregiver will all be taken into consideration by one of our care coordinators throughout the in-home consultation. Based on the information we receive, we will create a care plan that incorporates the services your loved one needs while working around their schedule. We'll also let your loved one pick the caregiver they'd want to work with, if they'd like to do that. This will help us in providing the individualized care your loved one needs to make aging in place possible.
Ongoing Monitoring and Check-Ins
We continue to stay involved in your loved one's well-being even after we start providing care. Our team makes drop-in visits and phone calls to make sure everything is well and our caregivers are providing the services that are in your loved one's care plan. We're here to keep an eye on your loved one and make sure they're getting the care they need.
In addition, we will discuss your loved one's physical, emotional and cognitive well-being with you and your family on a frequent basis. We will notify you if there are any modifications that need to be made to their care plan or issues that need to be addressed. We are willing to work with you to make changes to their care plan if you feel that doing so is in their best interest.
Options for Arranging Multi-Location Care
Does your loved one need to spend time away from home temporarily? Not a problem! Our Carrollton team can work with other Visiting Angels offices to ensure that your loved one receives the care they need no matter where they may be. This can be beneficial if your loved one is traveling for the holidays, needs to see a specialist in another location for a medical procedure, is traveling on a vacation and a variety of other circumstances.
When families need in-home care for elderly loved ones in Carrollton and surrounding areas, they choose Visiting Angels. We're here to make sure your loved one is safe, comfortable and content as they live out their golden years in their beloved home.
Call our office at 972-694-0811 to schedule a free consultation today!
Serving Carrollton, Farmers Branch, Coppell, North Branch and Surrounding Areas in Dallas County, TX
Visiting Angels
CARROLLTON, TX
3010 Lyndon B Johnson Fwy #1200
Dallas, TX 75234
Phone: 972-694-0811