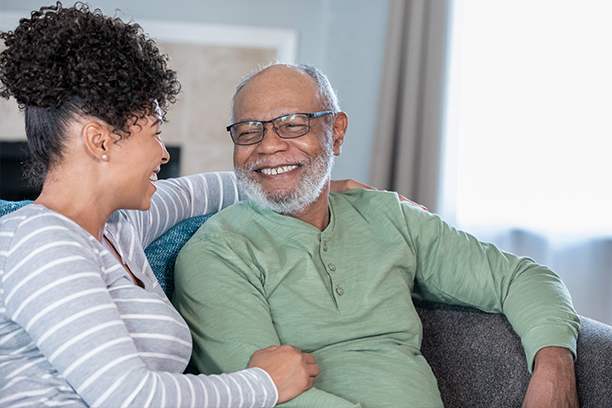 Meal Planning for Seniors in Carrollton, TX, and Surrounding Areas
Meal planning and preparation is an essential part of having healthy home food. Unfortunately, it is not uncommon for seniors to be malnourished, even those who are overweight. While some older adults eat too little, others eat the wrong types of food. What is most alarming about this is that undernourishment can often cause or worsen chronic conditions many seniors are struggling with.
We have included meal planning and preparation in our companion care services at Visiting Angels Carrollton.
Our team of knowledgeable and compassionate caregivers assists seniors in Carrollton, TX, and surrounding areas in choosing the foods they want to eat, preparing them correctly, and monitoring their nutrition.
Why Healthy Eating Can Be Challenging for Seniors
The "convenience" of frozen meals and fast food
Without easy access to the grocery store, many seniors turn to frozen meals or fast food restaurants for inexpensive, easy meals. However, these processed foods often contain salt and other unnatural preservatives that lack the nutrients your loved one needs.
Loss of mobility or strength
Seniors often lose their strength and become weaker with age. Spending a lot of time in the kitchen, grocery shopping, or visiting the farmers market is no longer an option for many older adults who struggle to get around or cannot drive.
Lack of appetite due to medication or depression
Some seniors don't feel hungry. This may be a side effect of their medications or due to mental health concerns such as loneliness or depression. Cooking for one person or even a couple may seem more trouble than it's worth - so your senior loved one may be choosing to skip meals altogether.
What's Included in Meal Planning from Visiting Angels Carrollton?
If you are worried that your loved one is skipping meals or is not eating well, we are at your service. With our meal planning and preparation services, your loved one will eat nutritious meals for their overall well-being.

Meal preparation can include:
Preparing snacks and meals such as pre-cut veggies, sandwiches, and other favorites
Caregivers either accompany your loved one to the store or head there alone with a list of things to buy
Storing leftovers and cleaning up any dishes
Helping with kitchen organization to make plates, utensils, and pantry items low enough for your loved one to access safely
Contact our Carrollton, TX office and schedule a free in-home consultation if you want to learn more about our meal planning and preparation services.
Serving Carrollton, Farmers Branch, Coppell, North Branch and Surrounding Areas in Dallas County, TX
Visiting Angels
CARROLLTON, TX
3010 Lyndon B Johnson Fwy #1200
Dallas, TX 75234
Phone: 972-694-0811