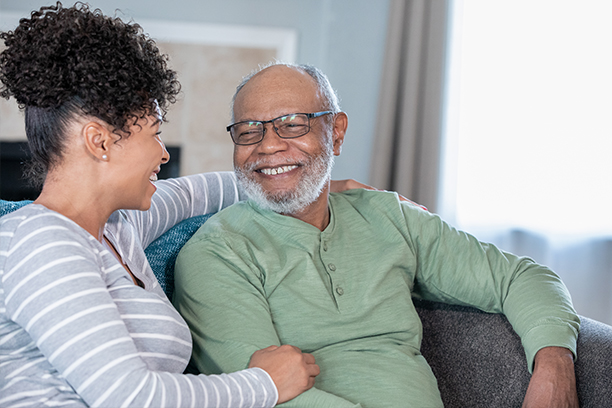 Choosing a Care Plan
Choosing a Care Plan for Seniors.....an Emotional Decision! ©
I just got off the phone with a very distraught woman, 70, who is looking for care for her 90+ year old parents. I wish you could have heard the anguish in her voice as we wrestled together over her choices. They were in their own home until a year or so ago. Then they went to a senior facility but they had to leave there after few unfortunate "intestinal incidents". Now they're in another facility that is costing $4000+ per month and it isn't working out either. This senior woman needs help in choosing the right care for her parents and she needs it soon before needing a care giver herself.
She's not alone. Last week we had a senior man break down in tears in our office as we discussed care options for his mother who was being transferred from the hospital to a re-hab facility and finally back home this week where she'll begin getting LAS, living assistance services at home. I could relate stories like this all day long, but you get the picture.
The reality is, deciding on a care plan for your senior(s) is a very personal and emotional one. Another reality is that this is definitely a case of "One size does NOT fit all"! The variables in LAS for seniors are so many that they have to be considered on a per case basis. Here are just a few:
The senior's state of health
Are one or both parents in need of LAS?
Do they own their own home?
If so, how much equity do they have?
Do they need personal care (bathing and toileting assistance)?
Are they veterans?
What is the budget?
Do they have Long Term Care Insurance?
These and many more frame the picture of what kind of living assistance is best for your senior, whether at home, an assisted living facility or a nursing home.
The best way to insure that you make the right decision for your seniors' care is to begin exploring the options sooner rather than later. Of course, sometimes life doesn't give us this luxury…..it gets thrust upon us due life's circumstances
It should be obvious that choosing the right care for seniors is a very personal decision for each senior. And of course, it is inevitably an emotional one. By talking to professionals early in the game, you can avoid lots of emotional and financial trauma and keep yourself from going on an emotional guilt trip.
The best emotions are happy ones from making the right decision for your seniors!
Bill Milby, CSA, is a Certified Senior Advisor and a Director of Visiting Angels® of Macon, a non-medical, living assistance service for seniors. If you have questions or comments about this column you can reach him at william.mercylink@gmail.com or search for All About Seniors on Facebook, or follow his blog at allaboutseniors.wordpress.com"
Serving Central GA, Greater Macon, Warner Robins, Perry, GA and the Surrounding Areas
Visiting Angels
WARNER ROBINS, GA
335 Margie Dr
Warner Robins, GA 31088
Phone: 478-971-1608
Fax: 478-971-1609