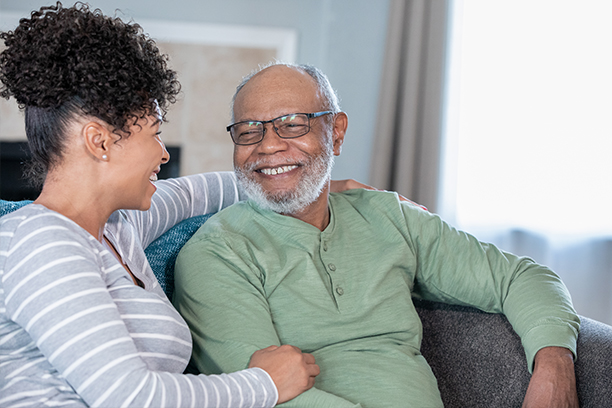 Halloween Helpers
While seniors may love to see children in costumes on Halloween night, the constant door knocking, masked visitors and unfamiliar faces can be intimidating. After all, 1/3 of seniors who live at home, live alone - and most are women.
That's why Visiting Angels, one of the largest in-home care companies for seniors in the nation, offers seniors and their families a chance to hire a "Halloween Helper" on October 31st. If relatives can't be with their senior loved one that night, Visiting Angels' "Halloween Helpers" make it possible for seniors to experience the fun (not the fear) of the holiday!
Visiting Angels' Halloween Helpers shop for candy, help prepare seniors' homes for a safe Halloween, answer the door, help hand out candy to trick-or-treaters, and simply provide seniors peace of mind during the flood of front-door company.
Checklist for "Halloween Helpers"
✓ Provide a sense of security so any possible troublemakers get the idea someone is at home.
✓ Never leave a senior with dementia or physical limitations home alone on Halloween – they are more sensitive to noises and unfamiliar faces.
✓ Keep guests outside - never let an unknown trick-or-treater inside to use the bathroom or make a phone call.
✓ Turn on interior and exterior lights during trick-or-treating hours even if no one is home or if the senior chooses not to answer the door.
✓ Stay inside while handing out candy.
✓ Post a sign on the door that says "Sorry, No More Candy" when the goodies run out.

Halloween Safety Tips for Seniors:
Make sure all floors, entry ways and porches are free from decorations
Remove any Halloween décor that involves flames, such as a lit pumpkin, from outside stairs and footpaths. This is a fire hazard for the dozens of kids stopping by with tails and capes.
Place carved pumpkins outside to keep the smell out and bugs away.
Add night lights to hallways, walkways and rooms.
Avoid window decorations that block light or the view of the front entry.
Don't play music outside for Halloween guests – be aware of your surroundings.
Serving Central GA, Greater Macon, Warner Robins, Perry, GA and the Surrounding Areas
Visiting Angels
WARNER ROBINS, GA
335 Margie Dr
Warner Robins, GA 31088
Phone: 478-971-1608
Fax: 478-971-1609