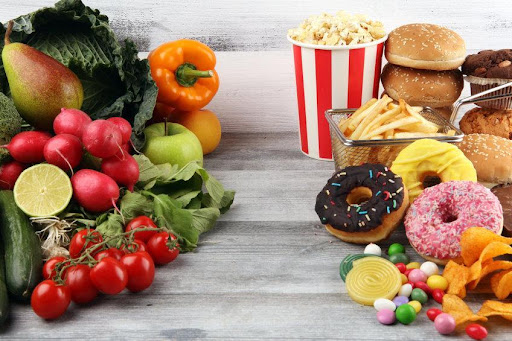 Foods to avoid that may cause brain fog
How the brain operates depends on several things, but the diet you eat to fuel your brain is one of the most critical choices you can make for improved brain function. Eating the wrong kinds of foods can harm your body and cause physical conditions and discomfort, but it can affect the way you think, process information, and how well your memory performs.
If you're feeling less sharp than usual or are having "spacey" moments where you lose your train of thought, you might be experiencing brain fog. If this sounds like you, try changing your selection of foods to see if your diet has been affecting your noggin.
Brain fog
Brain fog is a general term that describes moments when you don't feel mental clarity. This can be characterized by confusion, forgetfulness, and a lack of focus and mental clarity. This can happen to anyone at any point in time—not just seniors—and it's not a medical condition. But brain fog can affect how you feel during the day and how you accomplish your daily tasks or activities.
Aside from diet, lack of sleep, increased stress, medications, or medical conditions can also lead to this feeling. No matter the reason, taking steps to improve your overall brain health by avoiding harmful foods is the right way to go.
It's important to remember that brain fog is not the same as dementia. Cloudy thinking is much less serious than cognitive problems associated with dementia or Alzheimer's Disease. While both affect memory, dementia and Alzheimer's cause other severe changes in how you handle work, tasks, and relationships.
Clear the fog
Foods to avoid for brain health are very similar to the foods we are advised to avoid for our physical health. In short, these foods don't do much good for our bodies. You shouldn't feel guilty for having the occasional treat – moderation is key! Do your best to avoid consuming these foods regularly.
If you want to protect your brain and have the strongest memory you can achieve, limiting these foods and replacing them with whole grains, fruits, vegetables, and other whole foods will set you up for success.
Visiting Angels Chadds Ford offers caregivers in Central and Southern Delaware County and Southern Chester County. They are well-versed in the ins and outs of a healthy diet for aging adults and can assist in meal planning and preparation. Our caregivers are also specially trained in Memory Care services and can advise you on other tips to maintain brain health outside of your diet. Reach out today to learn more about the services available to you at (484) 770-8479.