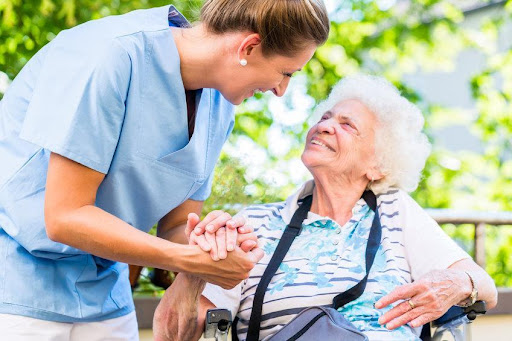 Limb Loss and Limb Difference Awareness Month: What to know
Though we share a species, we all live in different bodies and go through different challenges. April is Limb Loss Awareness Month – a time celebrated worldwide to recognize those living with limb loss and limb difference. Approximately 185,000 amputations occur in the United States each year.
This April, take some time to learn about the conditions or situations that could lead to amputation and the opportunities available for amputees. In the spirit of raising awareness, spread the knowledge to those around you.
A range of causes
According to the Amputee Coalition, nearly 2 million people in the United States live with limb loss. Some people are born with limb differences, but for those who lose limbs throughout life, the cause can vary widely. A major injury can be one reason, but the majority are to do with health:
Vascular disease. Most lost limbs are due to existing conditions or disease complications. The most common are diabetes and peripheral arterial disease (PAD).
Infection. Infections following an injury or surgery that are not tended to or eliminated in the proper time can lead to limb amputation.
Trauma. A severe injury can result in the traumatic amputation of a limb. The most common reasons for traumatic amputation are motor vehicle accidents, gunshot wounds, mechanical equipment, and tool accidents.
Cancer. Treatment for certain cancers, including bone cancer, can lead to amputating a limb, though this is the least common reason for amputation in America.
Signs to look for
The signs and symptoms of a limb pending amputation can range from subtle to extreme. Conditions that commonly lead to amputation, such as non-healing foot ulcers or an infected foot ulcer due to diabetes or untreated PAD, come with more distinguished warning signs before that point. Some of these signs are ulcers, swelling around the ulcer, fever, foul smell, and discharge at the affected site.
For other conditions, limbs can change color, usually indicating gangrene, a sign that the limb must be amputated. And sometimes, other conditions can mask any signs or symptoms: arthritis, gout, or plantar fasciitis can make it difficult to detect underlying issues that could lead to an amputation.
Making a difference
The advancements in science and technology have allowed amputees and those without limbs to live full lives in the modern age. New versions of limb prosthetics have advanced technology, including microprocessors that indicate when someone is walking on uneven ground—the prosthesis will then adjust using hydraulics to keep that person walking evenly and prevent falling. Some prostheses also have breathable liners that keep the wearer from building up a sweat, creating a more comfortable wearing experience.
However, not everyone needs or wants this level of technology to accomplish their needs. A regular prosthesis that doesn't have microprocessor technology has recently begun to be manufactured with composite materials, making them increasingly lightweight. This new material offers less strain of use and more comfort.
Adapting to life after an amputation is no easy task. An in-home caregiver can help assist you or a loved one with household and personal care services as you assimilate to a new routine. Visiting Angels Chadds Ford has caregivers in Central and Southern Delaware County and Southern Chester County that are skilled and professionally trained to help you through these situations. If you or a loved one is going through rehabilitation following the loss of a limb, your in-home caregiver can assist with transportation to and from your appointments. Walking assistance, bathing and hygiene assistance, and meal planning, and preparation can all be beneficial during this period of change.
Your in-home caregiver will quickly become a source of encouragement and a trusted confidant. There are a wide variety of other services, from memory care to palliative care, that are available to you. To learn more about these or any other services that interest you, schedule a free in-home consultation with a caregiver to assess the best care for you or a loved one going forward. Reach out today at (484) 770-8479.