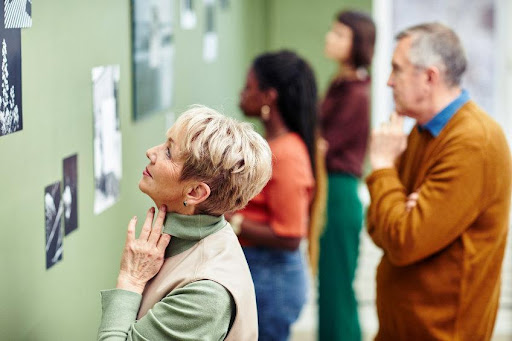 The Benefits of Exploring Historic Sites and Museums for Seniors
One of the best ways to discover new places is to explore with friends or family. It can be even better if you bring your loved ones to a historical site or museum, enriching both of you with nostalgic stories and important lessons. Many seniors find this activity helpful for getting out of the house and improving their social skills. To help you get started, here are some museums in Chadds Ford that are unique and should be on your list.
Brandywine River Museum of Art
The Brandywine River Museum of Art is a museum of American realist art. Admission for seniors is only $15, and there is much to enjoy at this attraction. The museum has many different collections, such as the Fine Art Collection, and they also have a carefully constructed Research Center. The Research Center holds many archival collections and illustrated books with in-depth historical works. Some of their past exhibitions include Imagine Brandywine: Artwork by kindergarten to eighth-grade students from The Pilot School in Wilmington, DE, Wayne Thiebaud 100: Paintings, Prints & Drawings, and Ralston Crawford: Air, Space & War.
There is also a cafe inside the museum called Millstone Cafe, which offers freshly prepared sandwiches, soups, and salads, among other goodies. The museum is open Wednesday-Monday from 9:30 am-to 4:30 pm.
Chadds Ford Historical Society
The Chadds Ford Historical Society is a non-profit community organization that owns and preserves three pre-revolutionary buildings open to the public. They have their own headquarters known as The Chadds Ford Historical Society Barn Visitors Center, designed to look like an 18th century Pennsylvania bank barn. This is where the library and gift shop are located.
The historic houses on the property include the Johns Chad House, the Springhouse, and the Barns-Brinton House. All three houses have a deep and fascinating history. You can tour the Johns Chad House and Springhouse Saturdays year-round and the Barns-Brinton House on Saturdays between Memorial Day and Labor Day. You can make appointments to tour at info@chaddsfordhistory.com.
Christian C. Sanderson Museum
The Christian C. Sanderson Museum is a museum that is meant to be a tribute to the life of Christian C. Sanderson. Christian C. Sanderson was a historian and schoolteacher from the early to mid-1900s who was particularly interested in the history of Chadds Ford. His love for history drove him to collect historical objects, from family treasures and photographs to arrowheads and rocks.
The museum is dedicated to Sanderson and his artifact collection, acting as a time machine to the past. There is plenty of memorabilia on display. The museum is open for tours on Saturdays and Sundays from 12 pm to 4 pm. The admission is $10 per adult non-member, but if you become a member of their organization, you can visit the historical landmark for free.
There are many benefits of seniors visiting museums and historic sites, not just for themselves but to help keep their minds active. In addition, it can be a great day out for them and their caregivers as well. We at Visiting Angels in Chadds Ford, PA are happy to help our clients learn about Philadelphia, Chester County and Delaware County in the Delaware Valley!