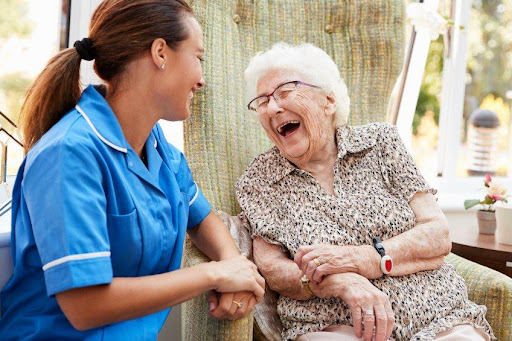 Top 5 Skills for Professional Caregivers
There are approximately 39.8 million caregivers in the United States. Professional caregivers face many challenges. They must be patient, understanding, and kind. In addition, they must be able to take criticism without taking offense.
It is also one of the most rewarding jobs, knowing you are helping someone who is unable to do day-to-day tasks on their own. We will discuss the top 5 skills most caregivers possess and help you decide if this is the right career path for you.
Problem Solving
Problem-solving entails developing solutions to remove obstacles that stand in the way of achieving a desired outcome. Caregivers often find themselves in situations requiring quick decision-making. For example, if the client gets frustrated with their inability to complete a task, the caregiver must be able to resolve the issue before it turns into a challenging situation. Problem-solving skills will allow you to accomplish the task as a team or to redirect the client to something easier to accomplish.
Patience
It is said that patience is a virtue. The ability to wait for something without becoming angry or upset is a valuable characteristic of a person. Caregiving requires a great deal of patience. Almost every day, caregivers are tested to see if they are composed enough to help another person through even the toughest of times. Having patience makes the job much easier. A second to reflect on the issue is crucial, and staying calm is essential to caregiving.
Empathy
Empathy is defined as the capacity to understand and share the feelings of another. Even though it seems natural, not everyone is empathetic. In the field of caregiving, empathy is extremely important since caregivers need to understand why their clients behave the way they do.
For example, when a client is depressed and doesn't show much excitement about things, it may be that they live far away from their family or don't have many friends. The caregiver must know how to empathize with the client, make them feel understood, and prioritize their feelings.
Positivity
It may seem obvious, but caregivers should have a positive attitude every day at work. With a negative attitude, a caregiver will set a gloomy tone for the day. Additionally, the client will likely feel like they are a burden to the caregiver. Simple ways to promote positivity include smiling whenever possible, playing music during times of silence, and sharing engaging stories with clients.
Communication
Communication is the foundation of any successful relationship, and this includes the relationship between caregivers and their clients. Caregivers need to communicate their feelings effectively to clients, and clients should know that they can also communicate their feelings.
Caregiving calls for these five characteristics, and many more. Establishing a good relationship with clients requires caregivers to understand them at a deeper level. Caregivers must also possess a strong backbone and be able to accept criticism from others. Our staff is trained to exhibit these qualities and skills at Visiting Angels Chadds Ford, PA. If you are interested in a professional caregiver role with us, please apply online or contact us at 484-770-8479. We'd love to hear from you!