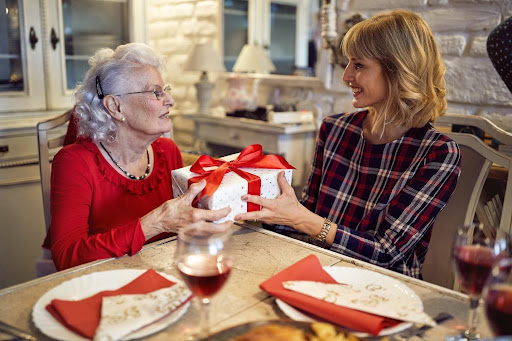 4 Ways to Get Active This Fall
Whether it's riding a bike, walking, or stretching, physical activity is one of the main factors for living a long and healthy life. According to Better Health, schedule at least 30 minutes of daily physical activity can significantly reduce your risk of heart attacks, lower cholesterol levels, give you more energy, and lower your chances of falling.
If you're new to physical activity, the first step is finding an activity you enjoy. The more you enjoy your exercise, the easier it'll be to stick to a routine. And with a new season approaching, now is the perfect time to try new ways to get active this fall.
Walking or Riding a Bike
Walking and bike riding are both fun and safe ways to get your body moving. Walking is the perfect activity for seniors new to exercise. You can take a walk around your neighborhood or through a park. Cycling is also an excellent workout for seniors because it doesn't put much physical strain on the body. It's also a great cardio workout for burning. Enjoy a scenic route by taking your bike to a bike path or park. Or you can visit your local fitness center and peddle away on a stationary bike.
Pumpkin or Apple Picking
Many local farms allow the public to visit and pick pumpkins and apples. Pumpkin and apple picking is a fun way to spend time outside while also getting some mild exercise. It's also a great activity to enjoy with your family. Plus, once you pick your pumpkins or apples, you can take them home to make jack-o-lanterns or pies.
Hiking
Hiking doesn't have to be an intense trudge through the mountains. Hiking is walking through a scenic area, and you can find many mild hikes with little to no elevation. Hiking is a great physical activity for improving your cardiovascular health. When hiking, wear light, breathable layers and comfortable shoes with good ankle support. Also, be sure to fuel your body with a nutritious meal and bring lots of water to stay hydrated. Most importantly, it's best practice to hike with a friend, family member, or caregiver. No matter your age or hiking ability, accidents can happen, and having a companion ensures someone can call for help in an emergency.
Yoga
Yoga uses slow movements and deep breathing to improve strength, balance, flexibility, and mobility. Yoga started as an ancient spiritual practice rooted in enhancing the body and mind. In the United States, yoga emphasizes physical well-belling, meditation, and breathing. Aside from the physical aspect of yoga, it is also meant to improve mental and emotional health. According to the National Center for Complementary and Integrative Health, yoga can relieve stress, lower back and neck pain, tension headaches, menopause symptoms, and anxiety.
If you're new to yoga, you may want to consider joining a yoga class with a certified yoga instructor who can guide you through the proper movements. If you're unable to travel for yoga, or you feel more comfortable doing yoga at home, you can find online yoga classes or videos specifically for seniors and beginners.
How Visiting Angels Can Help
If you or an aging loved one would feel more comfortable exercising with a companion, the team at Visiting Angels Chelmsford, Massachusetts, can help. Our team of caregivers can accompany seniors on walks, hikes, or bike rides. They can also assist in signing seniors up for a yoga class or driving them to an apple orchard. Our Chelmsford office serves those in Billerica, Burlington, Chelmsford, Dracut, Lowell, Tewksbury, Wilmington, Winchester, Woburn, and the surrounding areas. If you'd like to learn more about our services, you can complete this online form or call us at 978.244.0200.